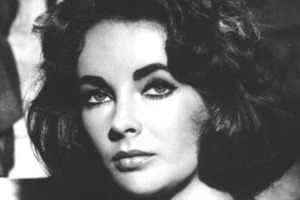 The Maltese breed, named Daisy, was long a companion of the late Cleopatra star - who died last year of congestive heart failure - and while her son Christopher Wilding took her after her passing, Elizabeth's former manager Jason Winters is keen to have the pooch himself.
A family friend told the National Enquirer magazine: "It was chaos after Liz died last March, and Chris took Daisy home to live with him.
But Jason coveted that dog and felt it would connect him to Liz. He was devastated when he didn't get her - but he hasn't given up hope.
"Jason pleads with Chris by phone to let him have Daisy. He points out he'd give the dog a wonderful place to live at his opulent homes in Palm Springs and Hawaii."
Jason also claims the British-born star would have wanted him to look after the mutt.
The insider added: "He told a pal, 'I know Elizabeth would have wanted that dog with me, I know it! Chris doesn't love Daisy the way I do. I would do anything to have that dog back!' "
Elizabeth long had a love-affair with animals, once claiming she thought of pets as like humans.
- BANG! Showbiz