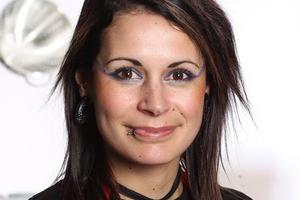 Alana Harper says she's become "more adventurous" with her diet since suffering a Thai food disaster on MasterChef New Zealand.
Harper was eliminated from the TV One reality cooking show after serving up three Thai dishes that the show's judges slammed as "like the worst takeaway".
She was one of two people to leave during the episode, with Andy Currin withdrawing over a stress-related condition.
The Timaru cafe owner told nzherald.co.nz she hated spicy food and it was her first time cooking the speciality dishes.
"I don't eat spicy food (and) normally Thai's quite spicy," she said. "I wasn't going to lie to the cameras and pretend."
But she had changed her opinion since being on the show.
"Since I've been back I've been a bit more adventurous with my diet. Now I eat heaps of it, I cook heaps of curries."
But that enthusiasm hadn't extended to attempting to serve up Thai food in her cafe.
While Harper admitted her dishes were bad enough to see her sent home, she defended her "massacred" rice.
"It makes it hard with the rice because (the judges) don't eat the meal for two hours. It was just sitting there cooking, it would have been overcooked."
Her advice for fellow MasterChef wannabes was to practice, practice, practice.
"Be more adventurous with your food and be careful with your presentation," she said.
* MasterChef New Zealand screens on TV One on Tuesday nights. nzherald.co.nz will interview every contestant as they are eliminated.