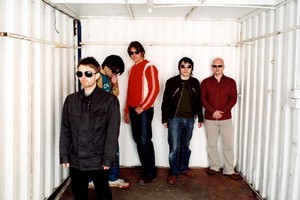 Pioneering alternative rock band Radiohead is coming to New Zealand for one show at Vector Arena.
The Oxford-bred five piece is embarking on an international tour to promote their eighth studio album, The King of Limbs.
The just-announced show at Vector Arena in Auckland on November 6 is the band's first in New Zealand since 1998.
They will follow that up with five shows across Australia. A press release said no additional shows would be added to the tour.
Tickets for the Auckland show go on sale from Ticketmaster at 9am on Thursday. Pre-sale tickets are available here.
Radiohead have sold more than 30 million albums since their first release Pablo Honey in 1993.
They are known for constant shifts in style, moving from 1990s rock releases The Bends and OK Computer to the stark electronica of Kid A in 2000.
In recent years they have become leading proponents of digital marketing, with fans allowed to pay what they wanted to buy the 2007 album In Rainbows from the band's official website.
Rumours the band would be returning to New Zealand began last month when Kiwi singer-songwriter Connan Mockasin tweeted he'd be coming back to New Zealand with Radiohead.
He said: "I won't be coming home for camp [A Low Hum] but will be with Radiohead later in the year."
What: Radiohead
Where: Vector Arena, Auckland
When: November 6