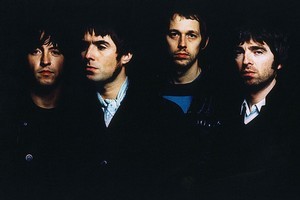 British rocker Noel Gallagher blames his estranged brother Liam for preventing their former band Oasis from making it big in America.
The Wonderwall singers broke up in 2009 following an argument backstage at a gig in France, and the brothers have since become embroiled in a bitter feud, which has seen Liam sue Noel for libel over comments he made about the split.
Liam took legal action after Noel suggested Oasis pulled out of Britain's V Festival in 2009 because the singer had a hangover, and the guitarist then filed a series of counter-claims against his brother, alleging he would often "disrupt" gigs and act "irresponsibly".
Noel has now taken aim at Liam once again, alleging his sibling ruined the band's big chance to win over American audiences by cancelling a US tour in the mid-1990s to house-hunt with his then-wife Patsy Kensit.
"As I'm getting on the plane he's getting off because his wife called, saying: 'We need to buy a house.' What they were doing for the previous three months is anybody's guess,'' he told the New York Times.
"Probably picking gnats out of each other's hair like monkeys.
"The first gig was a 16,000-seat arena, and the singer's not turned up. That killed us stone dead in America.
"This is rock'n'roll. Would (Sex Pistols star) Johnny Rotten have gotten a house on the eve of an American tour? (Rolling Stones') Keith Richards? (Beatles') John Lennon?
"You either want it or you don't, and I blame him for us never becoming as big in America as we were in England.''
- AAP