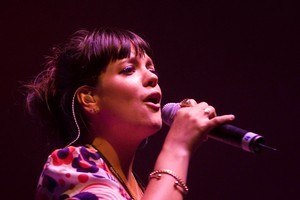 Lilly Allen performing at the Big Day Out in NZ. Photo / Richard Robinson
British singer Lily Allen has given birth to a baby girl.
According to a Twitter post by her ex-boyfriend, DJ Seb Chew, Ms Allen gave birth overnight.
Ms Allen has yet to confirm the news herself, and Britain's Daily Mail newspaper reports the newborn is a little girl.
- Newstalk ZB