Twilight heartthrob Taylor Lautner takes his next career step with action-packed chase film, Abduction.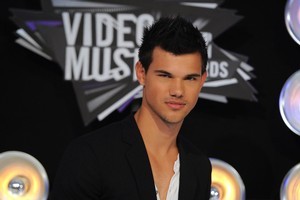 With the end of the Twilight series in sight, Taylor Lautner is hoping the profile the franchise has given him turns into a lasting career. And not just any career. It seems, from the evidence of his thriller Abduction, Lautner is being groomed to be the next action hero, like his idols Harrison Ford and Matt Damon.
"That would be an honour," he says. "I look up to actors who are viewed as heroes, like Tom Cruise, Matt Damon, Denzel Washington, and Harrison Ford. It would be a dream to play roles like that."
Abduction is directed by Jon Singleton (Boyz n the Hood, Hustle and Flow), and shot in Philadelphia. It's a thriller, budgeted at US$35 million ($44.9 million), of which Lautner received a reported US$5 million.
He plays a teenager who discovers his identity is fabricated, he then finds himself at the centre of a deadly conspiracy, on the run from a group of assassins. It's no coincidence the premise sounds like a page from the Bourne franchise.
"I was a big Bourne series fan, and there are definitely some similarities. If you took Jason Bourne's journey and looked at it 10 years before, that's where my character is in his life," he says.
Lautner began his career at the age of 9 when he landed a role on the TV film, Shadow Fury.
He went on to appear in various sitcoms such as My Wife and Kids, and The Bernie Mac Show. In 2005 his feature film career began with the comedy Cheaper by the Dozen 2, and followed with The Adventures of Sharkboy and Lavagirl in 3-D. It was, of course, when he landed the role as the lovesick werewolf, Jacob Black, in the Twilight franchise (grossing US$1.8 billion to date) that turned him into an international heartthrob.
Lautner was born in Grand Rapids, Michigan, where his father was a pilot for Midwest Airlines, and his mother worked for a software development company. The family, including his younger sister, relocated to California once Lautner started getting consistent acting work in 2002.
If Lautner continues in the action genre his audience base is sure to expand from its current teenage female demographic.
"I wouldn't say that I'm consciously trying to distance myself from the heartthrob thing. I hope those fans will come along with me and support me. Obviously, we're all extremely thankful for what Twilight provided us with and it's given all of us the opportunity to do things we're extremely passionate about. For me, that's Abduction," he says. "I wouldn't be where I am today without it."
It would be an understatement to say that life looks very different than it did a few years ago.
"It was kind of shocking in the beginning to deal with that kind of attention. And, I have to say, I'd be lying if I said I didn't miss the days of anonymity. But would I trade it back? Definitely not. It comes with the job, and this is absolutely, positively what I want to be doing. So, I will take all of that as long as I can be doing this."
Abduction also stars up-and-coming actress Lily Collins (Priest) and veteran actors Maria Bello, Sigourney Weaver, Jason Isaacs, and Alfred Molina. This set must have looked very different from what he was accustomed to on the Twilight saga.
"Yes, it was definitely a different vibe from being on a set with teenagers. And they were all the nicest, coolest people. I mean, Sigourney is a legend and they all really helped me and gave me great advice. It was awesome."
Other young actors of Lautner's ilk, their ubiquitous faces (and in his case, naked torso) on the bedroom walls of teenagers the world over, are often compelled to prove themselves as legitimate actors. He says, "I don't see it that way. I can only think of it in terms of bringing life to the characters I portray. In the case of this movie, he's facing a lot of complicated emotions and it was my job to convey that.
"There was a tonne of emotional training," he explains. "Jon Singleton sat me down and we watched all those movies where there's a man on the run searching for the truth. So we saw Minority Report, The Fugitive, and that was major in preparing for this role."
After playing a werewolf, Lautner welcomed the opportunity to play a regular (human) teenager.
"I really liked that I was playing a normal teenager who goes to parties, argues with his parents, that kind of thing. It was so much different from Jacob in the Twilight movies."
The physical requirements and challenges the movie demanded of him was also an appealing aspect. For the Twilight movies his body went through a huge transformation - from skinny teenager to a muscle-bound hunk. In Abduction, Lautner learned different skills. "I had to do a lot of boxing training and wrestling which I'd never done before. I also had motorcycle training. I'd been on a dirt bike or two in New Moon and Eclipse, but this was real street bike racing. So, I had a lot of physical things to learn before I even thought about starting this movie," he says.
There are high hopes for a sequel to Abduction, especially for Lautner, whose final instalment of the Twilight saga, Breaking Dawn: Part II is finished shooting and is due for release early next year. "The cast of Twilight are all super-close. We've made incredible friendships that I'm sure will last a very long time. It's sad because we're done with filming and we know we're not going back to it anymore. But at the same time, the future is exciting."
For now, Lautner, still lives with his parents about an hour from Los Angeles. "I'm gone most of the time on location but I like that when I come back I just do nothing and enjoy having no schedule. I'm usually so super-busy that when I get home, I want to sit on the couch, sleep, play catch with the football, hang out with my friends and be like a regular 19-year-old."
LOWDOWN
Who: Taylor Lautner, best known as Twilight's teen wolf, Jacob Black
What: The thriller, Abduction, at cinemas from today
- TimeOut