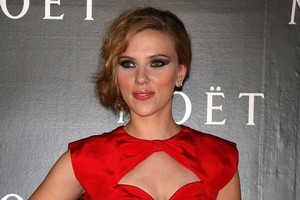 Nude photos of actress Scarlett Johansson have surfaced on the internet, after the celebrity allegedly had pictures leaked from her mobile phone.
The photos show the 26-year old The Avengers star topless and in a towel with an exposed backside.
Johansson is the latest in a line of celebrities to fall victim to apparent leaked nude photos - Jessica Alba and Vannessa Hudgens similarly suffered the embarrassment of having explicit pictures appearing online.
She has enlisted the help of the FBI to investigate and catch the tech-savvy thieves who hacked into her phone and stole several sultry images, according to celebrity news website TMZ.
Websites like Perez Hilton and Mediatakout.com then received the images.
A representative for Johansson was unavailable for comment, but FBI spokeswoman Laura Eimiller has told E! News that they are on the case.
"The FBI is investigating a person or group responsible for a series of cyber intrusions of high profile figures" she said.
"This would include many devices - could mean a computer, desktop, laptop, iPad, cell phone...intrusions into personal online accounts too."
- Herald Online staff