nzherald.co.nz is proud to present Manurewa, thanks to NZ On Screen and the New Zealand Film Commission.
Please note this film contains language and violence that may offend some people, viewer discretion is advised.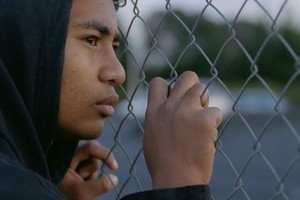 Manurewa is a re-imagining of the 2008 armed hold-up in which liquor-store owner Navtej Singh was murdered, written and directed by Sam Peacocke.
Peacocke's debut short film was self-funded and used mostly non-actors. It was made with the blessing of Navtej Singh's family.
The film won the Crystal Bear for Best Short Film in the Generation 14plus section of the Berlin Film Festival earlier this year, and was nominated for Best Short Film and Best Script at the 2010 Qantas Film and Television Awards.
Manurewa also won Peacocke, whose background is as a well-regarded music video director, the Best Short Film Script and the New Writer awards at this year's New Zealand Screenwriter Awards.
Please note: the film will only play to New Zealand users.