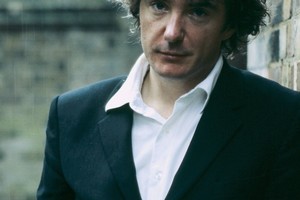 Just when you thought your laugh lines had subsided, two big comedy line-ups have been added to the calendar.
In A Game of Two Laughs, featuring local and international comedians for an evening of blokey humour on October 22, bro-Town's and Sione's Wedding star Oscar Kightley and rugby-comic Eric Rush will be joined by Ian Robertson, a Scottish jock best-known as BBC Radio's rugby commentator; Englishman Martin Bayfield, who is touted as the reigning king of British rugby comedy; and Aussie comedian Vince Sorrenti.
"There will be lots of crouching, touching and engaging - but in a warm, entertaining way, so the only injuries are likely to be side-splitting ones from cracking up so much," Sorrenti explains.
And Dylan Moran, star of Black Books, Shaun of the Dead and Run Fat Boy Run has announced he is returning to New Zealand.
The gentle Irish curmudgeon is known for his sharp, sardonic wit. This is his fourth tour Downunder. He performs his new stand-up show, Yeah Yeah, in the Michael Fowler Centre in Wellington on August 23 before moving to Auckland's ASB Theatre on August 25 and wraps at the Hawkes Bay Opera House on August 26. Tickets are available from tomorrow.
- TimeOut