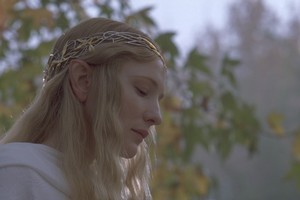 Australian actress Cate Blanchett has been confirmed to reprise her Lord Of The Rings role as Galadriel, the Lady of Lothlorien, in The Hobbit.
"Cate is one of my favourite actors to work with," said the film's director, Sir Peter Jackson.
"I couldn't be more thrilled to have her reprise the role she so beautifully brought to life in the earlier films."
Other actors announced this morning in include Ken Stott as Dwarf Lord Balin, Sylvester McCoy as wizard Radagast the Brown and Mikael Persbrandt as shape-shifter Beorn.
British actor Ryan Gage will play Drogo Baggins, with New Zealand actors Jed Brophy playing the role of the dwarf Nori, and William Kircher playing the dwarf Bifur.
Filming is due to commence in February.