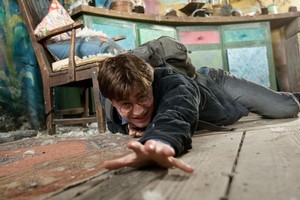 Cybercheats are scamming passwords and user names from unsuspecting internet users, luring them with bogus offers of a free download of the new Harry Potter film.
Fans go to a site which promises a free download of Harry Potter and the Deathly Hallows then embeds a spy-bot virus into their computers.
The virus logs information typed into the computers, including passwords and user-names, which are then used to drain bank accounts and steal identities.
Lauren Young, cyber-crime spokeswoman for software company PC Tools, said the fraudulent websites look genuine.
"But it's unlikely that you're going to get a free movie that's just come out without putting yourself at a significant threat."