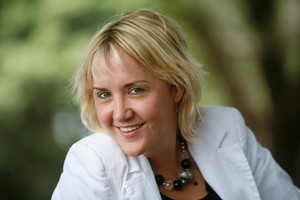 Auckland Central political rivals Nikki Kaye and Jacinda Ardern, two of Parliament's youngest MPs, are to feature in a television show starting next year.
The show, understood to be called Make Your Politician Work, is being produced by Great Southern Television, and will seek to present politicians in a human light and show them the effects their policies have on people.
The producers are not saying who will be on the show, but the Herald understands Ms Kaye and Ms Ardern will be taking part.
Green Party MP Keith Locke and Labour MPs Brendon Burns and Trevor Mallard are also in the mix.
"It's going to be an opportunity to show the rest of New Zealand some of the issues that the people of Christchurch are still going through as a result of the [September] earthquake," said Mr Burns, who is the MP for Christchurch Central.
"I'll be experiencing some of the issues that people are facing, some of the hardships of having to use portaloos, living in damaged houses."
Executive producer Rachel Gardner said the show would have a prime time spot.
"It's putting the politicians in touch with the policies they make and the people affected by that policy.
"It's taking them to the coal face and, in the process, showing the audience that politicians are real people."
She said the show was not a reality TV programme, nor was it about stunts such as putting the Police Minister into a police uniform for a night.
"It's a factual show, so it's observational, and documentary style."
There are plans for eight episodes, each featuring a different politician.
Ms Kaye, MP for Auckland Central, said she was looking forward to the show and getting "stuck into an issue".
"I was keen to be involved as I see it as an opportunity to raise greater awareness of an issue that I care about," she said.
Ms Ardern, the Labour list MP challenging Ms Kaye for Auckland Central next year, said the show was a chance to highlight an important issue, but she would not comment further.