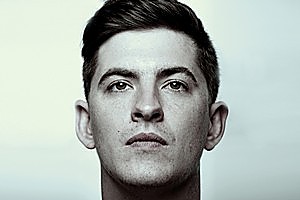 Rating: 4/5
Verdict: More accomplished second outing from dubstep lad
In the mid 2000s, Skream was a dubstep pioneer who had a penchant for crossing over with his more soulful and poppy approach, while still maintaining his loyalty to the all-important shin-shattering bass.
The catchy oscillations of Midnight Request Line and the flute trills of Stagger off his 2006 self-titled debut were unique and inviting in this dark and dingy genre. But overall it was an album where the young fella was finding his musical way.
Four years later, the 25-year-old Croydon producer and DJ - real name Ollie Jones - is back with a more complete album that's just as enticing.
Although, in saying that, Outside the Box starts punishingly with the throbbing, in-your-face hip-hop of 8-Bit Baby which will, as tough and righteous LA rapper Murs puts it, have your "speakers doing back flips."
The album, while steeped in dubstep, is wide-ranging in scope and is best summed up by Listening To the Records On My Walls. It's a tribute to the music that's influenced him over the years and is a mash of everything from hammering drum 'n' bass and jungle, anthemic vocal rave, banging breaks, pop, and more.
Elsewhere the pure dubstep comes out on Wibbler and the steely suctioning beats of the beautiful Fields of Emotion; CPU is a sonic lash of vocoder vocals and spiralling soundscapes; and I Love the Way is about as funk soul brother as dubstep gets, especially when it pauses, and then erupts into a banging lather of big beats.
Play it loud.