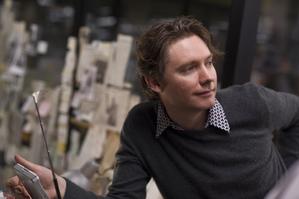 YouTube is joining forces with two influential filmmakers to create a feature-length documentary - and they want you to contribute.
Life in a Day is a project dreamed up by Academy Award-winning director Kevin Macdonald, the Scotsman who won an Oscar for the 1972 Munich Olympics film A Day in September and who also helmed Touching The Void, The Last King of Scotland and State of Play.
Touted as a "global film experiment", the premise of Life in a Day is to document one day of life on earth - July 24, 2010 - through the eyes of people around the world.
Amateur filmmakers are encouraged to film something - anything - about their life on that day and upload it to www.youtube.com/lifeinaday. Mr Macdonald has the daunting role of trawling through that content and editing it into something compelling.
Executive producing the project is Ridley Scott of Alien, Gladiator and Robin Hood fame.
"It's an opportunity to do something only the internet makes possible - to make a film created by amateur filmmakers anywhere and everywhere around the world," Macdonald said, speaking exclusively to nzherald.co.nz from a film set in the Czech Republic.
"My role is as a conducter or a compiler, to find the links between the films and make a 70 to 90 minute movie which is going to be a portrait of what the world is like in one day," says the 42-year-old director. "It'll be a time capsule - if you were to look at the film in 100 years' time, it will tell you something about the psyche of human beings today."
The limits are few - the footage has to be filmed in the 24-hour period of that day and has to comply with YouTube's terms and conditions, but other than that contributors have free reign. The film can be as long or as short as you like - bearing in mind that YouTube has an upload limit of 10 minutes for most users - and contributors can submit multiple entries.
The final product will premiere at the Sundance Film Festival in January next year, and 20 contributors whose work makes it into the film will be flown to Utah to attend.
While Life in a Day may seem like a thoroughly modern project, Macdonald says the idea was inspired by Humphrey Jennings, an English filmmaker of the 1930s and 1940s who founded the "mass observation" movement, through which people were encouraged to write diaries which Jennings would compile.
Macdonald sees the project as "a real opportunity to use the resources of a giant corporation to do a kind of experiment; to do something that literally wouldn't have been possible 10 years ago".
Thankfully for him, Macdonald won't be trawling through hours of YouTube footage on his own. He has a team of 10 assistant directors who will log the details of each video and point him to the best bits.
If you're keen to have a go at contributing to Life in a Day, Macdonald's advice is this: "Film something on that day that's meaningful to you."
"It could be banal meaning - it could be your journey to work, or who you love the most, or something political," he says. "Make a film about something which has some significance to you - and you can interpret that in any way."
Asked if there's any subject matter he wants contributers to avoid, Macdonald says "there's nothing I don't want to see".
But after some thought he adds: "I don't want to see what I guess has become known as the classic YouTube clip - the dancing dog, the baby being fed. If I get too many of those I'll be a bit depressed."