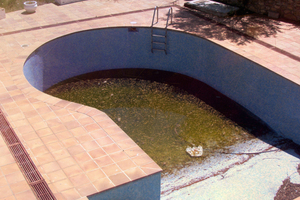 This local trio have come quite a way since they were named as one of the inaugural Critics' Choice Prize finalists in 2011. Their noisy, chiming psych pop has been honed through tours of the US, Australia and at home, and they've spent the past two years putting together this refined-yet-still-sprawling 10-track debut in an old 1930s dance hall basement studio.
It may sound like an odd place for a broad, raucous band to record, but Popstrangers have managed to get their production near pitch-perfect. There's great dynamic range, there's space in the music to allow subtleties to rise and the vocals are pleasingly forward in the mix. Pleasingly because vocalist Joel Flyger has a voice you want to hear - sweetly melodic, with an ability to swing between vulnerable, carefree, sly, and wilful.
They open with Jane, winding its way up through a tense, repeated guitar riff, which overflows through a wash of noise and spills into an urgent incantation. It's a good indication of what's to come - well-structured songs with a nod to pop, but steeped in the tempestuous legacy of the Pixies or My Bloody Valentine.
In Some Ways is an early highlight and standout new single Heaven proves they do a great turn in more upbeat, jangly pop with British leanings.
Dark and whirling, but with a lightness of touch, it's a promising debut.
Stars: 3.5/5
Verdict: Tempestuous, noisy pop with enough space to let the light in
Click here to buy Antipodes by Popstrangers.
- TimeOut