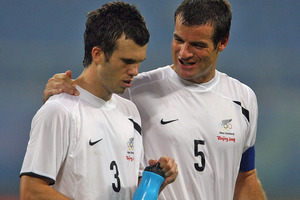 As Manchester United prepare for a potentially title-deciding encounter at Etihad Stadium, Sir Alex Ferguson is already sweating on his plans for the 2012-13 season.
The Olympics, he argues, is going to throw his preparations into "absolute chaos". David de Gea and Javier Hernandez will represent their countries, while ten United players are in the running for the Great Britain football side.
While the majority of those 'nominated' are unlikely to actually feature (those who play at Euro 2012 won't take part in the games), Ferguson's ire reflects what many feel about Olympics football: it's a waste of time and space.
Certainly at first glance at the men's football draw, you can't help but notice the absence of powerhouses Germany, Italy, Argentina, France, Portugal, Croatia, and the Netherlands.
Brazil, Spain and Great Britain will be there - but that doesn't detract from the thought that this u-23 football tournament is far from the pinnacle of the sport.
But while Sir Alex and the rest of them throw tantrums over the Olympic 'hindrance', countries like ours should relish the chance to make a mark.
New Zealand should get thrashed by Brazil in Group C. There's no embarrassment in that. However, things get interesting with match-ups against Egypt and Belarus. Those games represent excellent chances to get results and perform to a standard that places Kiwi players in the shop window.
Neil Emblen's Oly Whites swept all before them in the Oceania qualifiers, before grinding out a 1-0 win against Fiji in the final. With Ryan Nelsen guiding/coaching the young side, New Zealand can capitalise in a tournament where others may not respect it.
New Zealand football rode a fantastic wave of popularity after the 2010 World Cup. The games in London will provide an opportunity to get football back on the radar, not to mention kick off the competition for places in the build-up to Brazil 2014. The All Whites' recent 3-2 loss against Jamaica was a painful reminder that this country needs to push on from the success of the last World Cup, not rely on old heads.
The Olympics is not the World Cup or the Euros, which makes it all the harder for Premier League teams to part with their precious commodities. But that's not for us to worry about. The draw has laid out a realistic path to the knock-out stages, which we cannot afford to scoff at.
So if you're disappointed that you might not see the next Cristiano Ronaldo, Mesut Özil or Franck Ribery, at least be grateful that New Zealand's Oly Whites have a spot at the table.
Follow Chris Chang on Twitter