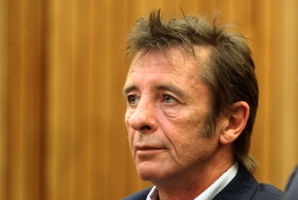 Hells bells! The New Zealand restaurant of AC/DC drummer Phil Rudd is embroiled in an employment row with former staff.
Auckland-based employment law specialist Max Whitehead is representing three applicants in a hearing with Rudd's Tauranga business, Phil's Place.
The Department of Labour said an Employment Relations Authority hearing would be held on November 19 and 20, probably in Tauranga. It was unclear what, if any, dirty deeds were alleged to have triggered the disagreement.
Whitehead said three applicants had tried mediation but that had been unsuccessful.
Five other plaintiffs were understood to have been involved earlier, but Whitehead would not give details. "We've got a hearing set up," he said. "I've got to be a little bit careful here."
Phil's Place and its lawyers, Sharp Tudhope, were maintaining a stiff upper lip. They did not return calls or comment this week.
The restaurant closed last July but re-opened and brought in a new management structure around April.
Auckland employment advocate Danny Gelb, who had previously acted for restaurant staff, said: "Some resolved the matter with the employer and others chose not to continue the process through the Employment Relations Authority."
Rudd bought the venue in August 2011 and refurbished it.
The drummer left AC/DC in 1983 and retired to New Zealand but rejoined the band in 1994. He told Drum magazine he enjoyed flying helicopters, handgun shooting, racing cars, and being a father.