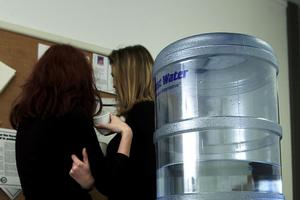 Employers should brace themselves for sick days and slack workers as World Cup fever hits New Zealand later this month, says a human resources company.
New Zealand's second-ever World Cup bid was likely to have an impact beyond tired faces at the office as workers may pull sickies after late night matches or come to work intent on watching replays or having post match "pow wows" with workmates, Randstad's chief executive Deb Loveridge said.
"Some businesses, especially those which are tightly resourced and still trying to build up from the global financial crisis, may find World Cup fever to be irritating and a major distraction to achieving their goals," she said.
However, rather than trying to punish people for their passion for the sport, employers should take advantage of World Cup fever, she said.
"It's actually an ideal time to embrace the spirit of the sport, have fun and build employee morale through celebration and a culture of teamwork."
Employers could manage the impact the World Cup has on productivity by monitoring prearranged leave days to ensure their projects stay fully staffed.
Employers should prepare to be short staffed on the days following the All Whites' World Cup fixtures, which are scheduled for late at night next Tuesday and early morning (NZT) on Monday June 21 and Friday June 25.
- NZPA