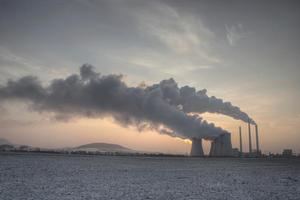 Evidence continues to build regarding the impact of climate change on the environment and people.
Even if you are a climate change sceptic you cannot escape the fact that businesses and governments around the world are adapting policies and practices accordingly.
So, what about the impact of climate change on the employment market?
The need to understand, adapt to and mitigate the effect of climate change is creating new career opportunities on a global scale.
The recent United Nations Climate Change Conference in Copenhagen recognised "that clean energy technology and efficient energy use are cornerstones in managing the challenges of the future. Not just for the sake of the climate, but also for growth, jobs and security of supply".
Today you can find courses relating to climate change at universities, organisations have departments that are focused on sustainability matters, and local and national governments are working on sustainable policies to create a more positive future.
It is now a critical issue for many businesses and is an integral part of strategic planning to address the risks and potential opportunities.
Employees are also increasingly required to have a thorough understanding of the implications. Functional areas of a business, such as finance and marketing, need to consider sustainability/carbon reporting and issues of sustainability branding. Technical fields, engineering and sciences especially, have an array of emerging employment opportunities.
The initiative to reduce CO2 emissions globally requires new ways of thinking to mitigate the affects and to adapt for the future.
When engineers are developing infrastructure, for example, it is essential to fully consider how we travel, with a changing focus from cars to more eco-friendly options, such as public transport, hybrid or electric cars.
New skills are required to understand and incorporate recent initiatives such as the Clean Development Mechanism and a variety of different emissions trading schemes.
Perhaps one of the most important areas of development because of this is the energy industry. Around the world renewable energy is at the forefront of sustainable development. Forecast growth in this sector will result in a step-change as renewables displace fossil fuels and become the dominant source of electricity by 2030.
The opportunities within the renewable energy industry in New Zealand are substantial. For example, New Zealand punches well above its weight in the global geothermal energy market with a depth of skills and a strong academic programme that is internationally recognised.
Sinclair Knight Merz continues to deliver geothermal projects around the world from a geothermal centre of excellence based in Auckland.
As the world transitions from a high-carbon market to facing the challenges of climate change, global employment is adapting with it.
Business and government are investing heavily in areas relating to climate change, which in turn is stimulating a range of exciting career prospects on a local and international level.
* Andrew Croker is New Zealand Power and Energy Leader at engineering, sciences and project delivery firm Sinclair Knight Merz.