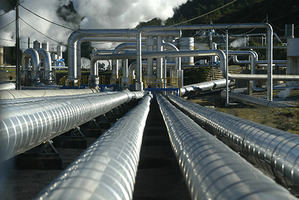 Clean technology: Cleantech is now very big business. According to a recent report from New Zealand's Pure Advantage business group, $250 billion a year is being invested in clean technology around the world - more than the world invests in fossil-fuel and nuclear power combined.
The multi-billion dollar questions for New Zealand are: how can we get our slice of the action, and to what extent can we truly rely on clean, green technologies to create a more prosperous future for this country?
A recent joint report from WWF and global researchers the Cleantech Group listed the top 38 countries around the world in terms of their ability to seed new start-up companies in this sector. Denmark, Israel and Sweden lead the way, with Turkey, Saudi Arabia and Russia at the bottom of the chart. New Zealand doesn't rate a mention. So clearly we have more work to do. But where are we at?
Defining cleantech: "A diverse range of products, services and processes that harness renewable materials and energy sources, dramatically reduce the use of natural resources and cut or eliminate emissions and wastes."
Making the cleantech investment
Cleantech is still a relatively new business sector. It is innovative by nature, expanding rapidly, and the rules of the game change very quickly. For example, corn-based biofuels switched from multi-billion dollar climate change-busting hero to starvation-fuelling villain within a year, closing down all sorts of exciting new business opportunities in the process. It still may be worth a fortune to the less scrupulous, but for how long?
This can make cleantech a tricky customer for investors. Most innovation companies begin with seed capital sourced from what people in the business call 'the four f's' - founders, friends, family and fools. If that early money is enough to get them to the stage where they can demonstrate something with real potential, they may be able to convince venture capitalists or 'angel investors' to provide funds in return for a share in the company. Those investors may also join the company's board of directors, adding their own experience and expertise into the endeavor. Beyond that, if the company still has less money than it has earning potential it will either look for: larger venture capitalist investment; some kind of partnership or buy-out from a larger firm; approaching one of the major banks; or even a 'float' on one of the various stock exchanges, where the general public can buy shares in what they are doing.
The money is certainly out there for the right cleantech ideas. The recent report from WWF and the Cleantech Group showed how venture capital investment in innovative cleantech companies around the world rose consistently from 2002 to 2008 and peaked at more than US$9.5 billion. The financial crisis dampened some of this enthusiasm, but the upward trend resumed in 2010, and 2011 showed the largest first half-year investment on record, at over $4.7 billion.
But is that kind of investment available here in New Zealand? Many kiwi innovators bemoan a general lack of funding here, with the big money still locked up in property development and a few other traditional sectors. But that doesn't tell the full story. Sir Stephen 'The Warehouse' Tindall's K1W1 investment fund, to take just one example, has put serious money into what he terms 'green growth' companies. These include the Photonz Corporation, which makes the pharmaceutical ingredient EPA out of algae, and Wellington's Drive Technologies, manufacturers of high efficiency electric motors and fans. Susie Reynolds, executive director of the Angel Association New Zealand, which supports the country's angel investors, says it's all about getting the right idea backed by the right team. "Angel investors want to make a difference in their community, whether that be local, national or international. They are in it for the rich rewards, and the ability to give back, share their experience and create jobs," she said. "Cleantech ticks all those boxes."
Some major banks are also getting in on this action. Westpac was recognised by the Sustainable Business Network as Sustainable Business of the Year in 2011, and has just launched a joint initiative with Meridian Energy to help finance the installation of solar panels on dairy sheds nationwide. The 'Solar Shed' package provides a reduced-rate, three-year loan covering the cost of installing an electricity generating photovoltaic system. Various 'business incubators' around the country are also helping to cook up New Zealand's cleantech ideas, including Auckland's Icehouse and Otago's Upstart. These bring together experienced entrepreneurs, academic know-how and financial services to help get new innovative businesses off the ground. New Zealand Trade and Enterprise, New Zealand's Government-backed international business development agency, supports several of the incubators, but also works to directly support the exporting aspirations of businesses in the sector.
That said, according to the International Energy Agency global fossil fuel subsidies are still running at approximately US$700 billion per year, while worldwide governments are only putting in approximately US$57 billion to support the cleantech revolution. This chimes with the current New Zealand Government, which is focusing on continuing to expand fossil fuel extraction, providing annual subsidies of $46 million. ?However, cleantech companies are managing to get a slice of Government investment through programmes like the $200 million New Zealand Venture Investment Fund.
Lanzatech - landing the big investment fish?
Founded in 2005, Lanzatech creates valuable fuels and commercial chemicals by converting carbon monoxide from industries such as steel manufacturing, oil refining and chemical production. The company initially survived on funding through New Zealand-based angel investors, including K1W1, alongside innovation grant money from the government. It then came to the attention of US and Chinese venture capital funds. In 2012, a Malaysian-led consortium also invested, along with two major oil companies. A few months later Lanzatech secured another US$15 million (NZD$18.3m) in funding from a Silicon Valley investment firm. To date the company has raised more than US$100 million, and has indicated it may issue public shares via listing on the NZX stock exchange in the future.
New Zealand's greatest cleantech opportunities- and the companies chasing them
Steaming ahead in geothermal
After more than 60 years in the business, New Zealanders can confidently claim to be world leaders in the design of geothermal power systems. There are now more than 30 different national and international New Zealand-based companies working away on this sector. For example, engineering consultants Beca Geothermal Power Services, whose parent company was founded in New Zealand at the end of the First World War, has more than 2400 staff operating in 17 offices around the world. It has recently been instrumental in the installation of 240MW of geothermal generating capacity for Mighty River Power, at its Kawerau and Nga Awa Purua stations together representing a total investment of more than $640 million.
There are also a host of support services and engineering companies working alongside the big names. For instance, Kawerau-based Allied Industrial Engineering has become a go-to option for repairs, maintenance and upgrades for geothermal projects in New Zealand and elsewhere around the Pacific. Mike Allen has 35 years of experience in the sector, and is currently executive director of the Geothermal New Zealand industry group. "We have just spent almost $2 billion on new geothermal plant in New Zealand. Nobody else in the world has been doing that for the last 10 years, so we are well ahead of the market. "We've been doing it since the 1970s and have a global reputation. We were involved in the first geothermal plant in Indonesia, and we have programmes there and in Kenya, the Philippines and Chile. We could do even more if we have a strong investment support behind us. Geothermal, like many renewable energy markets, is a relatively high cost for market entry so that's always a challenge." The industry is currently working on expanding its worldwide role from a focus on consulting to construction and even owning and operating overseas plants with international investment partners.
Agriculture
New Zealanders have been innovating in agriculture for as long as there have been New Zealanders. So there is no reason we shouldn't be leading efforts to make humanity's food farming a benefit to our environment, and not something that simply exploits and pollutes it for short-term gain and long-term ruin. Key to these efforts is work to reduce the methane production of the stock that contributes up to a fifth of New Zealand's greenhouse gas emissions. This is led by The New Zealand Agricultural Greenhouse Gas Research Centre, which is 100% Government funded to the tune of $48.5 million between 2009 and 2019.
But individual Kiwi agricultural firms are also powering ahead on cleantech developments of their own. For example, Silver Fern Farms, one of the country's biggest meat producers, has invested $14 million on a chemical wastewater treatment plant at Finegand near Balclutha. This was developed and built in partnership with Wellington-based Energy For Industry and supported by $240,000 of funding from the Energy Efficiency and Conservation Authority. It mixes the waste sludge with wood waste and burns it in a bio-fuel boiler that supplies about a third of the plant's need for steam, reducing the need for coal. This should save Silver Fern Farms the $3.5 million it would have needed to spend on a composting plant, cut the firm's CO2 emissions by 9500 tonnes a year, and reduce particulate and sulphur dioxide emissions.
Meanwhile, Pukekohe-based Biotelliga is working on removing the need for chemical pesticides in greenhouses. Company founder Stephen Ford has spent 15 years developing a range of pest control substances made from naturally occurring fungal spores that kill target insect species but are non-toxic to other animals, people or plants. Unsurprisingly, representatives of the US$40 billion dollar pesticide and fungicide market, including Dow, Monsanto, Dupont and Bayer, are beating a path to Biotelliga's door.
And AgResearch, New Zealand's largest Crown Research Institute, is planning to invest $100 million in facilities and resources over the next four years to boost innovation in the sector, including the creation of innovation 'hubs' that bring together academic and research organisations from both the public and private sector. The first of these was announced in April and will be a partnership between Lincoln University, DairyNZ and Crown Research Institutes AgResearch, Plant & Food Research, and Landcare Research. AgResearch is describing it as the largest investment programme focused on agricultural science in the organisation's history. Of course, how much of this work will eventually qualify as 'cleantech' will remain to be seen.
Water
Water pollution in New Zealand made a splash on UK television in 2011 when Prime Minister John Key stumbled over criticism of the polluted state of New Zealand's freshwater, and whether that lined up with the 100% Pure image we peddle to tourists. This is not an issue that is likely to go away while New Zealand continues to pursue a policy of dairy intensification, along with other industrial developments. ?So it's heartening to see the nation's cleantech entrepreneurs rising to this challenge.
Hydroxsys, started by engineer Daryl Briggs, is developing a thin film membrane that could save up to 80 per cent of the energy used in water filtering and radically improve the results.
And Auckland-based Stormwater 360 has created an innovative range of stormwater management systems. Greg Yeoman, director at Stormwater 360, reckoned government support for companies like his had improved in the last few years. His firm had benefitted from research and development funding from the Ministry of Business, Innovation and Employment, and now Callaghan Innovation. He says: "Water pollution prevention and re-use of water as a resource is rapidly becoming a major focus globally with increased population and industry, and declining water quality."
Waste to energy
In the cleantech future there will be no such thing as waste: resources will endlessly move from one useful process to the next. One of the New Zealand companies helping to make this a reality is Aquaflow. The company is pioneering methods of removing unwanted algae from freshwater and using that algae to create biofuels. It has done such an impressive job of this that is has already developed a partnership with the US Department of Energy, and has seen its product successfully refined into diesel and jet fuel by US fuel research giant UOP. Its 'green crude' is also beginning to yield commercially valuable chemicals that can be used in industry and manufacturing. Director Nick Gerritsen describes his work in the sector as stressful, nerve wracking and exhilarating all at once. "The difficulty in securing capital within the New Zealand market remains the biggest challenge. We have been raising capital continuously from qualifying investors. When it comes to cleantech as a country we are still in this 'does it exist, or doesn't it?' mode, which most other wealthy countries have jumped past probably three to five years ago. I think that until New Zealand gains the confidence to look at the opportunity practically, and apply its common sense, cleantech will struggle here."
The Smart Grid
One of the most important developments in cleantech in the coming years will be how we wire it all together. For example, running our economy almost exclusively on renewable power, and making the transition to a plug-in electric vehicle fleet on New Zealand's roads will require us to make changes in electricity distribution. Just installing the latest smart meters that allow energy monitoring offers an estimated 5% reduction in energy use across the economy, which could save more than $125. But the really exciting bit is that smart meters allow customers and power companies to iron out the 'peaks' in energy use, as we have already experienced in hot water cylinder control. This will make the use of renewable energy generation easier and reduce the need for fossil-fuel 'back up' electricity generators. Smart metering also enables power to be sold back to the grid by the next generation of localised or even home-based solar panels and wind turbines. Vector subsidiary Advanced Metering Services has installed 450,000 smart meters across the country. These have been 'future-proofed' with switchable components so that they can be upgraded as the technology continues to develop worldwide. And Mercury Energy's Good Energy Monitor (GEM) uses smart meter data that feeds to an online toolkit to provide customers with insights into their energy use every half hour.
Genesis Energy's Tomorrow Street, where the company is testing a variety of energy saving innovations, provides a glimpse of what this kind of future might look like.
Biofuels
New Zealand's biofuel industry began six years ago when, in 2007 and 2008, Gull and Mobil respectively started to take advantage of the Ethanol Excise Exemption introduced by the Government (still applicable today). In 2009, the The Biodiesel Grants Scheme was launched with a 42.5 cents per litre subsidy. Unfortunately, when this life support was removed last May the sector had not yet gained sufficient momentum to supply biofuels to the mass market nationwide.
Despite the difficulties, Gull continues to offer biofuel blended fuels in the North Island, made from a natural byproduct of the dairy industry's activity. Z Energy also recently put its hat in the biofuel ring, with a possible $15 million investment to develop the potential of converting tallow from the meat industry to biodiesel, with potential production of up to 20m litres a year. New player Green Fuels NZ has purchased the biodiesel business from Solid Energy, so there is clearly still keen interest in developing this sector further. Development of the next generation of biofuels is underway, principally sourced from woody biomass. The technology is still years away from reaching the market, but wood milling companies like Norske Skog and Carters are actively looking at converting their facilities to biofuel production, backed with research from the former Crown Research Institute Scion.
Solar
Large scale solar power has perhaps been a victim of ?New Zealand's success in tapping into our other abundant sources of renewable power: wind, water and geothermal. The largest electricity generating solar array in New Zealand is the 84kW solar plant recently installed on the roof of Shed 10 on Auckland's waterfront. Putting that into perspective, the world's largest photovoltaic array, which is currently under construction in California, is planned to produce 579 Megawatts, or roughly 8000 times that.
Solar power makes up only about 0.1 per cent of New Zealand's electricity generation, there are no subsidies for domestic installation of photovoltaic systems. There is also no 'feed-in tariff' like those in other countries, which are used to help incentivise renewable electricity production by providing a minimum price for the power generated. In addition, the government subsidy for solar hot water heating has finished. Despite all this, however, increasing power prices and decreasing costs of solar technology mean micro-generation from solar power is already competitive and worthwhile, particularly if your home is an energy efficient one.
A host of small and medium-sized solar power companies are spread across the country, providing products and services to enthusiasts, homeowners in locations where an 'off-grid' solution can be cost-effective, and supportive businesses, including the likes of Hubbards cereals and Genesis Energy Schoolgen programme, which has been working with Auckland's Powertech to install solar power to more than 50 schools around the country.
Further research on improvements to solar electricity generation is underway, including work by Professor Keith Gordon of the University of Otago, but for the time being it is clear that New Zealanders will remain a price taker and customer for the world's big solar power system manufacturers, particularly in China, rather than a major producer in our own right. It might be worth us reconsidering. Lux Research predicts that the solar photovoltaic market is expected to grow to a US$155 billion industry by 2018.
The home advantage
It's all very well to expect our homes to become micro energy generators, but it seems slightly perverse to create extra energy if the ways in which we are using it are inefficient and wasteful. The opportunities that exist to make our homes more efficient represent a mind-boggling saving to the country of $800m per year, according the macro-economic report published by business group Pure Advantage. The Warm Up New Zealand insulation programme, which has seen 215,000 homes insulated since 2009, is paying dividends, but many more homes around the country are, as yet, uninsulated, and are costing their owners unnecessary money to heat. The Government's 2013 budget allocates $100 million of operating funding over three years to the Warm Up New Zealand: Healthy Homes programme, targeting low-income households for home insulation, particularly those families with children and high health needs. Understanding household energy use is valuable when making decisions about how to make savings. For example, water heating typically makes up to one third of your power bill, so it's a good place to start by looking at efficient devices. Throughout summer, solar water heating will provide almost all the hot water you'll need, while new generation hot water heat pumps can slash 80% of your water heating bill. Space heating typically uses 29% of your power, with electronics and refrigeration at 25%, and cooking and lighting make up 15% of your bill. It's a great idea to look for the most energy efficient appliances - try looking for those marked with the Energy Star label.
Like what you see? For weekly Element news sign up to our newsletter.
We're also on facebook and Twitter.