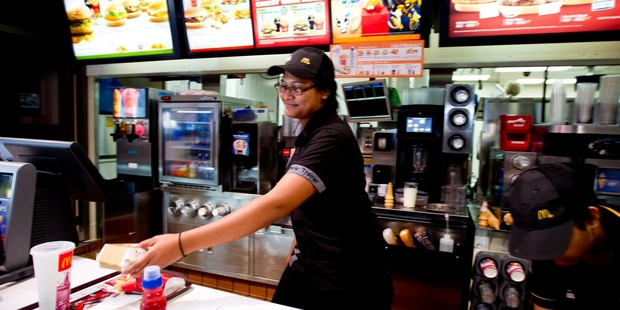 McDonald's is introducing some higher-priced options to its Dollar Menu and renaming it "Dollar Menu and More" to spur sales in the US.
The company announced the changes to its popular low-priced menu yesterday, the same day that the world's biggest burger chain reported that its third-quarter profit rose 5 per cent as it benefited from a Monopoly promotion in the US and strength in the UK and Russia.
After outperforming rivals for years, McDonald's faces heightened competition, shifting eating habits and tough economic conditions around the world.
To boost sales, the company has been taking a two-pronged approach. On the one end, it's playing up its Dollar Menu and other affordable options to draw in customers who may be watching their spending more carefully. The strategy has forced rivals Burger King and Wendy's to more aggressively push deals and promotions as well. At the same time, McDonald's also is trying to adjust its image and menu to better reflect healthier eating habits.
For the three months ending September 30, net income rose to US$1.52 billion, or US$1.52 a share. That compared with US$1.46 billion, or US$1.43 a share, last year. Revenue rose 2 per cent to US$7.32 billion from US$7.15 billion last year.
- AP