Near 5-year-high cross rate reflects likely divergence of interest rates, say economists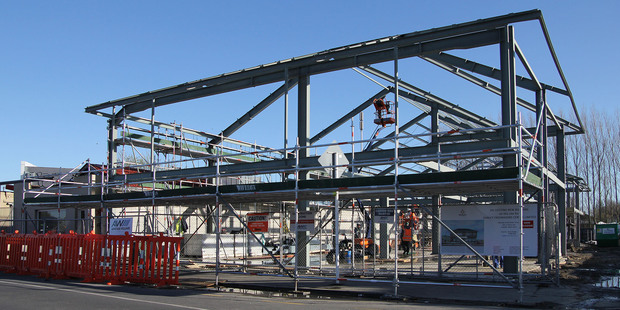 The kiwi is expected to appreciate further against the Australian dollar after the cross rate hit a near five-year high this week, reflecting a divergence between the likely future direction of interest rates between the two countries, say economists.
The NZ/Australian dollar cross rate hit a high of A85.82c overnight on Wednesday - according to Bloomberg data - its highest point since November 2008, based mostly on expectations that the Reserve Bank of Australia's next move would be a rate cut.
Late yesterday the kiwi was trading at A85.45c. In contrast, market expectations are that the Reserve Bank of New Zealand will start raising rates from the current 2.5 per cent by March 2014, followed by more rate hikes later in the year.
Despite some confusion surrounding comments from RBA Governor Glenn Stevens this week, economists still expect the bank's next move to be a cut, possibly as soon as next month, from the current 2.75 per cent.
Sam Tuck, senior manager FX at ANZ New Zealand, said he expected the cross rate to keep rising this year, possibly towards A88c.
Deutsche Bank economist Darren Gibbs said there was a "strong degree of conviction" around the investment community that the kiwi would continue to strengthen against the aussie.
"It is a relative cycle story," he said. "The RBA is clearly still thinking about cutting rates whereas the Reserve Bank of NZ is potentially thinking about ways of slowing the economy - particularly housing - down."
Economists said the NZ/Australian dollar cross rate was telling a story of the closely linked economies going their separate ways. The aussie, which has spent much of the past 12 months in excess of parity with the US dollar, has been hit by renewed US dollar strength, worries about Australia's high exposure to China, lower prices for some key hard commodities, and by concerns about Australia's minerals-dominated two-speed economy.
The kiwi, too, has been hit by a higher US dollar, but on the other fronts the picture is different. Dairy prices have remained firm and the local economic outlook - bolstered by the Canterbury rebuild and a buoyant Auckland housing market - have made for a more positive outlook.
Economists said the cross rate's strength would have its downside because of Australia's importance as an export destination. Gibbs said that if it were not for the local economy's reliance on its Australian counterpart, the cross rate would be much higher.
Gibbs said rate hikes were looking improbable for Australia, Europe and the United States in the short term. Against that background, he said it looked increasingly like NZ would be "the odd man out" in 2014.
- APNZ