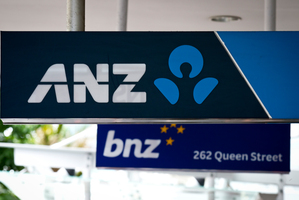 The overarching theme for banking around the world in 2013 will continue to be financial stability - how to achieve it, and how to maintain it.
For a small country far from international markets, the New Zealand economy came through the global financial crisis well compared to many other countries. The banking system remained intact, without banks seeking government bailouts. The cost of bailouts in other parts of the world will be a considerable burden for those economies for quite some time. A quick comparison of the New Zealand government debt to GDP ratio of 37 per cent against Ireland at 106 per cent, and Greece at 170 per cent, demonstrates the size of the challenge for those economies.
Despite weathering the storm, New Zealand and its banking system are not immune from other consequential effects of the global financial crisis. Trends in our domestic banking regulation will continue to be driven by international developments.
Supranational rule-making bodies such as the Basel Committee on Banking Supervision are working to redefine the global regulatory architecture for banking and financial services in order to minimise the extent of financial crises in the future.
The objective is two-fold: to identify systemic risks and to implement policy tools which reduce those risks. This approach recognises that financial crises can cause significant damage to the real economy, affecting jobs, well-being, and political stability. It also recognises that such crises can be preventable.
In this context we have seen the term "macro-prudential toolkit" enter the financial lexicon.
This regulatory approach focuses on system-wide risks rather than on an individual institution, although the latter will still be an important part of the role of a prudential supervisor - in our case the Reserve Bank.
In New Zealand the types of policy tools that may feature in the "macro-prudential toolkit" include changes to sectoral risk weights which require additional capital for lending in that sector. For example, New Zealand already has adjusted sectoral risk weights for farm lending. Another tool being considered is a cap on loan-to-value ratios (LVRs) which limit what consumers may borrow.
There will always be challenges with using these sorts of tools. Common questions which arise around LVR caps include when to use it. Will it lock out first home buyers or make it harder by increasing deposit requirements? What impact will it have on house and credit pricing? What about non-bank lenders? Are they restricted in the same way?
Let's look at the Canadian experience. Canada currently has an LVR cap to restrict lending over 80 per cent, but the cap doesn't apply to loans for first home buyers. The cap also only applies to loans provided by the banking sector and not for other lenders. This has served as a platform for fast growth in higher LVR lending in less regulated non-bank lenders with lower capital levels. Is this desirable?
Other macro-prudential tools already in use in New Zealand, or planned for, are the counter-cyclical capital buffer and the core funding ratio.
The counter-cyclical capital buffer aims to reduce the effects of excessive credit growth. If the Reserve Bank becomes concerned this is happening it can require banks to hold more capital, with the idea of increasing the cost of borrowing or slowing the volume of lending, or both, to dampen credit growth.
The key challenge with the buffer is defining the conditions under which it might be used by the regulator. Banks will want to know these conditions so that they can prepare. Fully implemented, the core funding ratio requires 75 per cent of bank funding to be sourced from domestic deposits or longer term offshore funding to ensure that the New Zealand banking system is less vulnerable to international funding shocks.
Financial stability is a laudable objective and the addition of a macro-prudential approach is understandable given the effects of the global financial crisis on jobs, well-being and political stability. However, the use of macro-prudential tools relies on judgments made by the regulator about market conditions and their consequences. There may be substantial risks in using these tools and their development needs proper consideration.
New Zealand's banking sector served the economy well through the global financial crisis. We now have to balance the need for good regulation with the need for economic growth. We also need to ensure new rules provide clarity and certainty and prevent harm rather than exacerbating it.
Kirk Hope is chief executive of the New Zealand Bankers' Association.