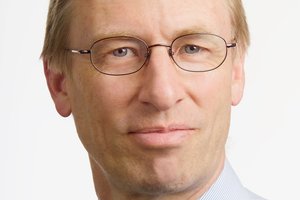 The Reserve Bank is arming itself with new means of combating the kind of boom in credit and asset prices that preceded the global financial crisis.
But deputy governor Grant Spencer warned yesterday that although this "macro-prudential" policy should mean less work for monetary policy to do, it would never be as powerful or flexible an instrument as the official cash rate or fundamentally alter the trade-offs the bank has to make in setting the OCR.
In a speech to a Financial Institutions of NZ forum in Auckland, he outlined measures already in train to strengthen the resilience of banks.
One is a doubling of the amount of tier one capital they have to hold to 8 per cent of the risk-weighted assets. Another is a tougher liquidity regime. They have to source at least 70 per cent of their funding from deposits or long-term (more than one-year) wholesale funding.
That core funding ratio is to be increased to 75 per cent by the start of next year. The New Zealand banks are already between 80 and 85 per cent.
But the Reserve Bank also wants to reduce the risk of the banking system coming again under the same sort of pressure in the first place.
"The existing prudential framework failed to take account of the growing systemic risk arising from the sustained boom in credit and asset prices that occurred between 2002 and 2007," Spencer said.
The bank "has been doing a lot of thinking about" three other instruments which might be used to reduce that systemic risk.
One is counter-cyclical capital buffers - a requirement that banks hold more capital when credit is booming, leaving less for borrowers and pushing up the cost, to be removed when the cycle is turning down. Another would be to adjust the risk-weighting of different kinds of loan, which again would require more capital to be held relative to a given mortgage or farm loan book. And the other instrument would be to impose limits on loan-to-value ratios.
When such a regime had been agreed with the Government and was in place it would have an important influence on monetary policy.
Such policies would tend to dampen the credit cycle or dampen international capital flows and hence exchange rate pressures, and leave less work for monetary policy to do, Spencer said. But macro-prudential policy would operate on a slower time scale and it would be less amenable to fine-tuning.