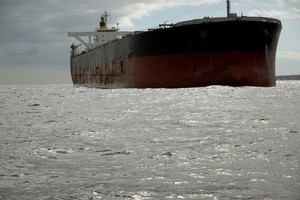 Oil prices now at their highest in two years are tipped to average close to US$100 a barrel next year, with a decision yesterday by big producers to hold output, putting more pressure on prices.
Prices per barrel are forecast to top US$120 ($160) in 2012.
The surge in oil prices since late last month has resulted in petrol jumping 8c a litre at the pump putting pressure on motorists and trucking firms. Airlines around the world face a fuel bill US$19 billion higher this year because of a 17 per cent leap in jet fuel prices since last year.
Analysts blame the recent barrel price increase on cold weather in the Northern Hemisphere which has boosted demand for heating oil and strong plastics industry growth competing for a component of petrol.
Opec announced yesterday that it will not change oil output with prices just below US$90 per barrel, comfortable inventories, and continuing global economic uncertainty.
The 12-member cartel's decision was based on its projection that demand for crude would grow more slowly next year than it did this year. Many analysts believe US$100 a barrel for oil is inevitable though it could well take months.
"Everyone is worked up about US$100 a barrel," said Barbara Shook, a Houston-based analyst with the Energy Intelligence Group. "It's a psychological number."
JPMorgan Chase says oil will advance to US$120 a barrel before the end of 2012 as consumption grows in emerging economies. The bank says Opec, responsible for about 40 per cent of global supplies, is unlikely to increase production in the first half of next year unless prices surge through US$100 a barrel.
It was trading at US$87.79 a barrel at the weekend and an increase to US$100 would equate to an extra 10c a litre for New Zealand motorists, the Automobile Association says.
AA PetrolWatch spokesperson Mark Stockdale said prices spiked to US$90 last week as the Northern Hemisphere winter had hit with a vengeance.
"If it turns out it's just a bad start they may not need the supplies they've got. It's one of those fluctuations you can never really account for. Usually once we head into our summer the pressure comes off prices."
In spite of the weather fluctuations, in the medium term the global economy is recovering and that is going to put pressure on commodity prices.
So far this year the pump price of fuel had only gone up a little over 10c a litre, a low range of price movement compared to previous years due to a strong kiwi dollar.
During the year the tax component of a litre of petrol - around 87c - almost topped the 90c landed cost of a litre.
"The worst thing that could happen is commodity prices increase and the dollar goes down," said Stockdale.
Richard Hale of energy consultants Hale & Twomey said demand for naptha - the top cut of the barrel which goes into the petrol blending pool and also goes into plastics manufacture, had been another factor in boosting petrol prices.
"Generally that's a bit of a barometer for economic activity. Because it can go into plastics manufacturing or the petrol pool, petrol has to compete for that so that's taken the price up."
While those already producing oil welcome the rebound in prices this year, explorers would not be affected, said the Petroleum Exploration and Production Association of New Zealand.
Executive officer John Pfahlert said the exploration cycle was so long, today's prices had little effect.
In New Zealand it took five years between getting a permit and drilling a hole so anything could happen in the meantime.
A report by Venture Taranaki found the oil and gas exploration and production industry in New Zealand now employs 3730 fulltime staff and contributes $2.5 billion annually to the economy
However, there had not been a major offshore discovery for several years.
There had been 17 dry wells drilled over the past four years.