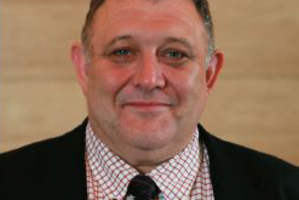 A Kiwi living in Sichuan has described watching a 15-storey hotel sway wildly and naked people run on to the street as a powerful earthquake struck the Chinese province.
The magnitude-7 tremor occurred near where a much larger and more devastating quake struck five years ago. The latest shake is believed to have left at least 100 people dead and more than 2000 injured.
Gavin Crombie, 55, was outside having coffee near his apartment in the provincial capital of Chengdu, about 100km from the epicentre, when the quake struck just after 8am yesterday (12pm NZT).
The quake caused little damage in Chengdu, but he watched as the Millennium Hotel swayed "two or three metres at the top".
"A couple of hundred people ran out, it cleared out in about two minutes. Most of the people were in their pyjamas, but some had no clothes on at all. The streets filled up with literally hundreds and hundreds of people."
Otago-raised Crombie - who runs an animation business and has lived in China since 1994 - said the quake felt similar to the magnitude-8 one which annihilated the Sichuan province in 2008.
"This one was smaller but definitely getting up there, there seemed to be more lateral movement of buildings."
Eight hours after the quake, he had already felt about nine strong aftershocks, Crombie said.
A Ministry of Foreign Affairs and Trade spokesman said 12 Kiwis were registered in Sichuan Province, but none was living at the epicentre and no requests had been made for consular assistance.