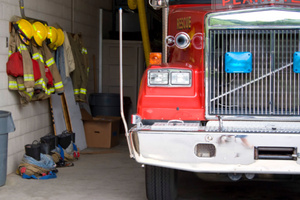 It was less than two weeks ago, on August 28, that we saw the 50th anniversary of the landmark march on Washington - the historic event that ended in Dr Martin Luther King's "I have a dream" speech, a watershed for race relations in the US.
It was last week that a black San Francisco firefighter won US$175,000 ($217,000) in a legal settlement after enduring years of prejudice.
The French have a saying for it: The more things change, the more they stay the same.
The firefighter, Larry Jacobs, now 48, accused top city Fire Department staff of a racially motivated campaign of humiliation that began in 2005.
The goal was to degrade and humiliate him into dropping out of the department - as bosses felt standards were falling with too many recruits making it to graduation.
The department denied race was involved - though Mr Jacobs was supported by veteran firefighters who said it was an effort to get him and two other black recruits out. Mr Jacobs is still there; the other two left.
As part of the humiliation, he was given a toothbrush to scrub bathroom and kitchen floors. He was what one fire official termed "the highest-paid janitor in the city".
He was segregated from his fellow rookie firefighters, ordered not to speak to them or dine with them. He had to eat in his car. Fire officials rigged a hose test by tying knots in it and hiding vital pieces.
He was failed in the test four times. Only when the test was filmed by an observer from the Black Firefighters' Association did he pass.
Mr Jacobs blamed the fire chief for failing to stop the humiliation. The chief did intervene, but relief was only temporary.
Ironically, in a true, liberal San Francisco way, the city's fire chief is a woman - Joanne Hayes-White.
Dr King might have had a dream but Mr Jacobs clearly had a nightmare.