Latest FromDesign & Garden
9 May, 2017 10:40am
Quick Read
Designer Sonya Cotter on the latest bathroom trends.
28 Apr, 2017 11:05am
Quick Read
Experts reveal the surprising reasons to avoid the trend.
16 Apr, 2017 1:00pm
3 minutes to read
Update your home with this crafty Easter-themed DIY chair.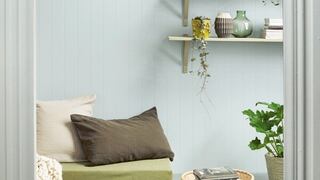 15 Apr, 2017 11:00am
7 minutes to read
Is it a good idea to buy online for your home's interior design?