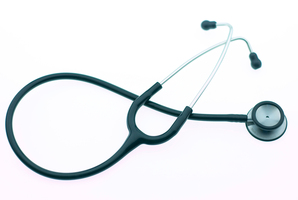 A doctor who had a sexual relationship with a vulnerable patient, and paid her tens of thousands of dollars to keep quiet about it, has been found guilty of professional misconduct.
A Health Practitioners Disciplinary Tribunal hearing in August also heard allegations that he had filmed himself having sex with the woman.
The man, identified only as Dr H, entered into a relationship with his patient - known as Ms Y - in 2008.
During their relationship, Dr H also prescribed an anti-depressant drug to Ms Y without "adequate clinical justification" and discharged her over the phone despite her "personality characteristics and vulnerabilities", the tribunal found.
When Ms Y was transferred to another doctor, Dr H continued to engage in a sexual relationship with her.
About six months later, Ms Y approached Dr H with a request for compensation for "injury to her feelings and loss she had suffered".
Instead of following protocols set out for such complaints, Dr H began paying Ms Y. The payments continued even after she laid a complaint with the Health and Disability Commissioner.
The tribunal also found that he had encouraged Ms Y "to mislead the Health and Disability Commissioner about the nature of your relationship".
The payments to Ms Y from Dr H began in mid-February 2009 and stretched over about 18 months.
In total, Dr H paid her $35,870 - the majority of which was paid after Ms Y had laid a complaint to the commissioner.
The tribunal determined there had been "multiple and severe breaches of standards" over a long period, and called for submissions from counsel of both parties on what the penalty and cost should be.