Day of remembrance has become a memorial for all New Zealanders who have died suddenly, leaving grieving families behind. Set up by a murder victim's family, it is supported by the Returned and Services Association.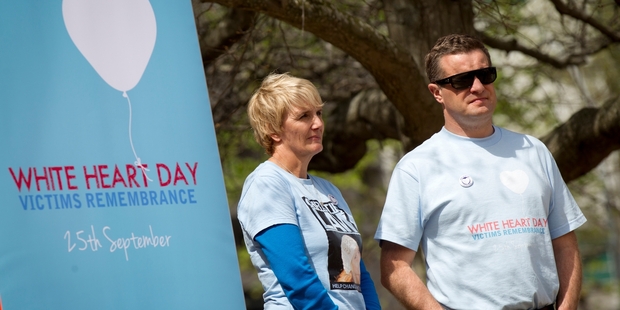 Last year, almost 1000 Kiwis died suddenly at the hands of others, in crashes or through suicide.
Forty-two people were murdered, 31 died in cases of manslaughter and drink or dangerous driving, 307 lost their lives on the roads and about 550 took their own lives.
The White Heart Trust launched White Heart Day - held on September 25 - three years ago. Initially a day of remembrance for those lost to crime, it has become a memorial for all New Zealanders who have died suddenly, leaving grieving families behind.
The trust was set up by the Cowan family, motivated by their own heartbreaking experience. In 2001, Philip Cowan, 26, disappeared. Despite his body never being found, in 2003 three men went on trial for his murder.
But because a judge deemed the two prime witnesses "unreliable", the trial was canned and the accused were discharged.
Philip Cowan's brother Hamish will lead the Auckland White Heart Day event, which will start at midday tomorrow in Aotea Square. Similar events will run at the same time in Napier and Wellington.
Also set to speak is Rebecca Templeman, whose 15-year-old daughter Liberty was murdered by a 14-year-old schoolmate in Kerikeri in 2008.
Mrs Templeman has spoken in the past of her desire to remember Liberty for who she was and not how she died or the criminal responsible.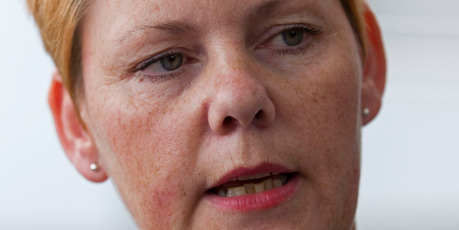 Mr Cowan said family and friends of other high-profile homicide victims would speak - including, in Auckland, the sister and daughter of Glenys Stanton, murdered last month alongside Trevor Waite in his home at Opaheke near Papakura, and, in Wellington, Bryan Guy, whose son Scott was murdered in Feilding.
"It's open to everyone. The more people who know about it, the better. Remembrance - there's no real other direct goal."
It was a natural progression for the day, which is also supported by the Returned and Services Association, to include suicide victims.
"The initial catalyst was when my father's friend's young son committed suicide. Just because we experienced loss as victims of homicide, we weren't going to exclude anyone else.
"Five hundred and fifty people each year commit suicide and they have no specific remembrance day. There's lots of prevention and education groups out there but no remembrance. The feedback from family members of suicide victims was they were pretty keen to be part of White Heart Day."
Mr Cowan said the RSA had decided to support the day in a bid to engage the community outside Anzac Day.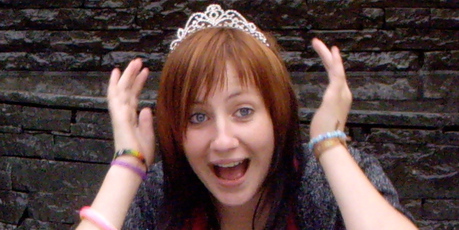 Letter to Libby
In November 2008 Liberty Templeman was murdered in Kerikeri. Tomorrow her mother Rebecca will speak at White Heart Day in Auckland. In this letter to Libby, she addresses the young woman she hopes people will remember for the right reasons.
Lovely Libby,
Every morning when I wake, very quietly I say "hello gorgeous girl".
For a second everything feels okay, then reality sets in with an overwhelming sadness. My heart can literally hurt with grief.
For the most part I manage my emotions with strategies handed down from others who have walked this path before me. Sharing and crying helps ... finding words to express my sadness is impossible.
If given the opportunity to snatch a moment of time with you, what would I choose?
My first thought though is kneeling beside your bed reading you a story. I would breath you in and watch you fall asleep, content, happy and feeling safe.
Hearing you laugh for the first time was so precious. Feeling your small hand gripping my fingers tightly as you take your first steps - that feeling is imprinted in my hand. Seeing you confidently leave my side as you start your first day at school.
Watching you so absorbed in looking for fairies in the morning dew droplets ... it was magical. Watching you tenderly saying "hello" to your new baby brother Billy and how you continued to be protective of him as you grew together. You would be so proud of his achievements. Hearing you squeal with delight at the age of 8 as you saw Father Christmas on our neighbours' roof!
Finding peace in the garden to snatch a few pages of Harry Potter away from your brother Billy.
Being on stage at an early age and watching you grow in confidence and overcoming a slight speech impediment - your courage.
And finally, just three weeks before you died, seeing your dream come to fruition - playing leading lady Princess Jasmine in the pantomime production Sinbad The Sailor, you were only 15 and already a star.
The tenacity and vibrancy of your personality, your unwaivering caring nature, never afraid to be childlike and foolish but understanding the difference of immaturity.
Let's get real here too, you could also be very strong willed, stubborn and argumentative, but isn't that all part of growing up and character building?
It's almost five years since your life was senselessly taken.
What saddens me more than anything is your loss of life, your dreams not realised. So much to see and do and a lifetime exploring, learning and someday, hopefully, finding love.
You keep us strong, your memories keep us alive and it's so important for others to remember you too. You radiated warmth, fun, laughter and love, and still do ...
We are so proud of all your achievements and continue to be daily grateful to have had you in our lives, be it only a short while.
Continue to sing loud and proud gorgeous girl, I'm sure I can hear you ...
Love Mum x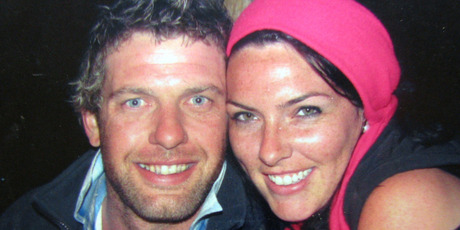 Guy family get behind White Heart Trust
Bryan Guy, father of murdered Feilding farmer Scott Guy, says victims' families often feel isolated so it's important to let them know they aren't alone and give them "that hope".
Mr Guy has got involved with the White Heart Trust after recently meeting Philip Cowan's father, Simon, and finding they had had similar experiences of injustice.
In April 2011, Ewen Macdonald, who was married at the time to Scott Guy's sister Anna, was charged with his murder.
He was later acquitted at trial, but jailed for other serious offending.
Speaking of the trust, Bryan Guy said: "We wanted to support them and what they're doing to remember victims.
"Too often we read about it in the paper when someone dies and we think how terrible it is and then the next day there's something else in the news and we move on. We forget about people's tragedy, so this is a good time to bring it to the fore and I guess just remember what people have been through."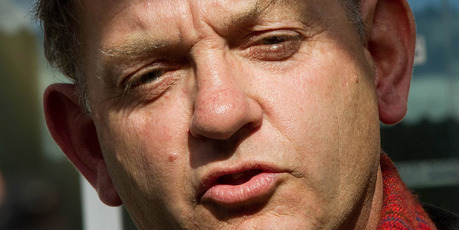 Mr Guy said it was important to remember Scott for who he was - without the focus being solely on how or why he died.
"When you go through something like that, you're never going to forget, that's for sure," he said.
"A lot of it is looking forward in hope for the future, it's not all about dwelling on the past. A lot of it is giving people hope for the future, because so often victims' families feel quite isolated and they don't always have a lot of support. I think it's important people do have that hope."
Mr Guy hoped that by speaking at the Wellington White Heart Day event, he could help others who have lost a loved one.
Where to get help
If you are depressed and need to talk to someone:
Lifeline: 0800-543-354
Youthline: 0800-376-633
Samaritans: 0800-726-666
If it is an emergency and you believe you or someone you know is at risk, dial 111 immediately.
White Heart Day
To find out more visit www.whitehearttrust.co.nz