On Sunday, August 25, teenager Kelsey Waite found her father, Trevor, and Glenys Stanton dead on his bed. .Three days later, Johnny Mowatt shot himself. Anna Leask examines how three lives collided so tragically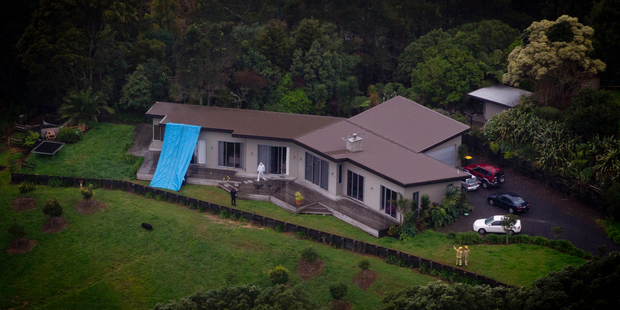 Glenys Maree Stanton
March 5, 1966 - August 23, 2013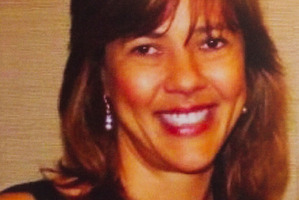 Loss was something Glenys Stanton knew well, and from a young age.
Her mother died of cancer when Glenys was just 15, and later her marriage fell apart. Then, cruelly, when she was enjoying a dream job and her three beloved grandchildren, she was murdered.
Glenys, 47, grew up in Auckland, a younger sister to Rowena and Denise.
She married Nigel Stanton and they had two daughters, Kristen and Nicole.
The couple raised the girls in Kerikeri, where they ran a floor-covering company. Nigel and Glenys eventually divorced but she remained a devoted mother - and grandmother after Kristen became a parent herself to Zion, Angus and Kaine.
Glenys travelled around Europe in 2005 and bought a cafe in Paihia when she returned the following year.
The business did not survive the economic downturn and went into liquidation in 2010 - two months after Glenys had her general manager's certificate suspended for 28 days after alcohol was served to two 15-year-old girls.
Glenys then moved back to Auckland to start her life over. Over the next couple of years she had various jobs, including working at the Piha RSA bar and on the front desk at furniture company Danske Mobler's head office.
People who knew her from those roles paid compliments in online tributes.
RSA regular Lynne Morrison said Glenys cast a "vivacious light" from behind the bar and had a "rare skill of making others feel truly seen and special".
Danske Mobler managers Kerry and Allen Winter said Glenys had a calm nature and the ability to always see the good in any situation. She was helpful, sincere and her smile was memorable.
After leaving her office job, Glenys pursued her ambition of becoming an international flight attendant.
She started with Air New Zealand several months ago. Daughter Nicole said joining the long-haul cabin crew offered Glenys more adventures in life, and it was the "perfect job" that made her "so happy".
It's likely Glenys met Trevor Waite at about the same time as she secured her Air NZ job.
By then she had been in a relationship with Johnny Mowatt - whom she met through the dating website findsomeone.co.nz - for several months.
It is not clear when that ended but after the trio died, police referred to Johnny as a "recent ex-boyfriend". Up to at least June, Glenys was introducing Johnny as her boyfriend and people who knew the couple said he was "smitten" and she was the "happiest she'd ever been".
One man who befriended Glenys through findsomeone and later met Johnny said it was "clearly apparent" she was enjoying the single life, and she seemed reluctant to get tied down.
"In March, she told me she had just told a man he was too intense because he wanted to see her more than two times a week," the friend said.
"I thought to myself at the time, 'That would be normal behaviour on his behalf if he really liked her.'
"John must have known all this, as he was an intelligent man, but he was obviously smitten with her. Glenys was a very likeable, energetic, lively girl who craved male attention, but drew the attention ... of a male who was in a very dark place."
Glenys' relationship with Trevor Waite also started on the internet, through meetup.com, a site connecting people with similar interests.
Glenys was a member of 12 groups on that site, including outdoor, cooking and dining and spiritual groups.
She met Trevor through the Auckland Adventure Group, for avid hikers and mountain bikers keen to meet new people and challenge themselves.
The exact nature of their relationship is still under investigation by police, but one thing is clear - where it ended.
Some time on Friday, August 23, Glenys left her Mt Eden flat and drove to Opaheke. She parked in Trevor's driveway, went inside, and was not seen alive again.
It is thought Johnny followed her to the Ponga Rd house and shot the pair multiple times. They were in Trevor's bedroom, on his bed, when they were killed.
Trevor Hammond Waite
May 19, 1962 August 23, 2013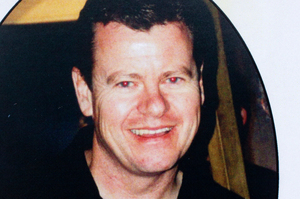 Educated, successful, a devoted father and the maker of "awesome" pikelets - Trevor Waite was a man liked and respected.
Growing up in South Auckland, Trevor attended Manurewa High School and went on to the University of Auckland where he studied accounting. After an OE that took him across Europe with friends in 1988, he secured a job at DB Breweries as a management accountant.
Nine years later, he moved to Vero Insurance, where he worked his way up to senior management.
Respect for Trevor was shared by his workmates at Vero. In tributes, they described the 51-year-old as a supportive and reliable team member, a caring and interested manager and a gentleman.
"His soft spoken analytical mind and co-operative demeanour were unique and welcomed by all who knew him," a colleague wrote.
As he climbed the career ladder, Trevor started a family. He married fellow Manurewa High School graduate Nicola Smith and the pair had three children together, Kelsey, Elliott and Claudia.
Trevor and Nicola's marriage did not last, but by all accounts they remained friends and shared parenting duties equally. Nicola moved to Papakura with the children and Trevor eventually settled in a rented four-bedroom house a short drive away on Ponga Rd, Opaheke.
Neighbour Martin Strange said the Waites' split was amicable.
"His kids spent their time fairly evenly between Trevor and their mother's house in Papakura. They were either at one or the other. There was no animosity within the family, there was nothing of that," he said. "Trevor's main concern was for the kids, and both he and Nicola made sure that they got to sports and school stuff - he partook in all of that."
Mr Strange is also the president of Drury United Football Club, where Trevor was a long-time member of the senior men's team.
"He's been a great club member, he has a lovely personality and a very likeable person," he said.
Trevor was also a member of the Auckland Escort Car Club, and was a regular on racetracks at Pukekohe and Hampton Downs.
"Trev loved his MKI Ford Escort, which he raced many times," said club spokeswoman Belinda Blackbourn. "Trev was a loyal friend and his passion for the outdoors and extracurricular activities was contagious.
"He had an infectious laugh and a cheeky smile. He was patient and kind and always willing to lend a hand."
Trevor's passion for the outdoors led him to social networking site meetup.com, which he joined in September last year. He was a member of two special-interest groups, Auckland Mountain Bikers and South Auckland Gatherings. It was through the latter he met Glenys Stanton.
Exactly when they met and the nature of their relationship is yet to be determined and remains a key part of the police inquiry.
But it is understood Glenys was a welcome guest at Trevor's home on the night of Friday, August 23. Trevor was in contact with someone by phone at some point on Friday night, and was murdered in his own bedroom soon after.
It was his older daughter, Kelsey, 18, who discovered his body.
She had a party to attend near her dad's place on the Saturday night and had arranged to crash there with a girlfriend afterwards. When she arrived at Trevor's place late that night and he was not up, she was unconcerned.
Just after 11am on Sunday, she suspected something was wrong as Trevor had not come out of his room.
Kelsey went in and saw her father on his bed with a woman she did not recognise.
Both had been shot multiple times and both were dead.
John Donald Mowatt
1962 August 28, 2013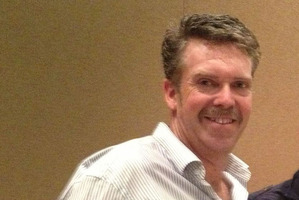 For Johnny Mowatt, life was an adventure that was to be lived and shared. "It's all about enjoying the journey ... laughter, music, good coffee and hanging with my kids," he wrote on his profile on meetup.com in April.
Around the same time, he embarked on a new romance with Glenys Stanton, a woman he had met through the dating website findsomeone.co.nz.
He was just emerging from a marriage break-up, and went online to try "to get out more to avoid grumpy old man syndrome".
By his own account, Johnny was well travelled, articulate and fond of food, wine and sunsets. He liked the outdoors and exercising and had ambitions to complete the Otago Central Rail Trail and "spend some time working with land mine victims in Asia".
A mutual friend said Johnny did not like hiking but got involved so he could spend time with Glenys.
He was smitten with his new girlfriend.
Johnny and wife Michele had three children and had lived together in a spacious home in rural Waitakere.
It is unclear when the couple split, but early last year, Michele posted a message on her Facebook page thanking her friends for their support through a difficult period of her life.
Around the same time, Johnny was made redundant from his job as an analyst and spoke to the Herald about his struggles and his hopes for the future.
A fan of the home renovation show The Block, he decided he needed a project and bought a half-finished house on Beach Rd in Te Atatu for $516,000 - 31 per cent above its rateable value. Johnny said he was looking forward to finishing the house.
"I guess it's a broken-down man rebuilding his life and building a house at the same time," he said.
A source said Johnny struggled with the renovation, and alongside family and financial problems and his torment over suspicions Glenys was seeing someone else, he was in a "very dark place".
A friend of Johnny and Glenys was there the night he first asked her out.
"John poured his heart out to me on the way home and I realised he was a very troubled man ... [I] knew it was never going to last but never could have predicted the outcome," he said.
It is understood Glenys and 51-year-old Johnny had dinner together on Tuesday, August 20. Then, on Friday, Johnny is believed to have followed Glenys to Trevor Waite's Opaheke home and shot the pair before going to back to Muriwai, where he was living with friends.
Locals reported Johnny lighting a fire in his yard on the Saturday night.
It is understood police seized items from the remnants of the fire as evidence.
As part of the early investigation into the Opaheke murders, detectives spoke to family, friends, associates and acquaintances of Glenys and Trevor.
Johnny, a "recent ex-boyfriend" of Glenys, was on the list to be interviewed, police said, but officers could not locate him when they went to Muriwai on Tuesday.
At 9pm, a worried family member called them, saying Johnny was "unstable". A second phone call, from a friend, revealed he had a firearm with him.
Police patrols were given a description of Johnny and his car, which was later spotted in Woodhill Forest.
The police Eagle helicopter started an aerial search for Johnny as the armed offenders squad (AOS) made their way to where he was thought to be.
The Eagle spotted Johnny, and unbeknown to him the AOS circled him within 50m. They were about to call his cellphone to attempt negotiations when a gunshot was heard.
A short time later, Johnny was found dead on a track he had ridden regularly on his mountain bike.
Scorned lovers capable of turning lives upside down to end anguish of betrayal
A lover scorned can be very dangerous - and in some cases deadly.
Professor Greg Newbold from Canterbury University's sociology department says Johnny Mowatt seemed to be one man not equipped to cope with heartbreak.
"You've got a case of a guy whose world has fallen apart. His marriage has broken up, he's lost his job. The only thing he had was this love affair," the criminologist said.
"It looks like suddenly, she's given him the flick and he thinks the reason is she's seeing someone else. ... He would just see this as his whole world crashing down around him again."
Professor Newbold said people stopped thinking rationally after a relationship breakup, but most handled their emotions.
"It's like a bucking bronco. Some people manage to stay on, and some fall off. Most people just bear it. They are dying inside, but they try to keep things going. But some people can't handle it - some commit suicide, some go and set fire to their ex's house ..."
The days after the murders would have sent Mowatt "off the planet".
"He knew he was looking at life in prison ... I think he realised his life was over. Being in the state of mind he was, suicide was predictable. I don't think he was thinking about the easy way out. I think he was just in such huge pain ... so he just decided to end that pain.
"It's easy to think, 'Well, what if someone could have gotten to him, it might have helped.' But if someone is in that state of mind, they are like a runaway horse. It's pretty hard to reel them back in."