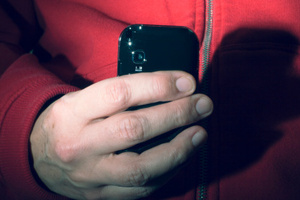 Students at the high school where a "respected and trusted" senior teacher has admitted making secret up-skirt videos are being offered counselling by government trauma specialists.
Name suppression for former Lincoln High School assistant principal Doug Martin lapsed at 10am today after plans were dropped to keep his identity secret through an appeal to the High Court.
The 57-year-old was arrested last November and charged with making intimate visual recordings with a pen camera at various Christchurch locations. There were 17 victims.
On January 16 this year, Martin pleaded guilty at Christchurch District Court to 20 charges of making an intimate visual recording during the period June to November last year.
Martin, who is on bail, will be sentenced on April 18.
Lincoln High School said today it was shocked to hear of the allegations and Martin's subsequent arrest, and said it had co-operated fully with police.
The school had notified the Ministry of Education, and followed legal advice throughout.
Principal Linda Tame said she was outraged and angry about Martin's crimes.
"It's an immense breach of trust," said Mrs Tame.
"He was a respected and trusted member of staff so this will clearly have a significant impact on our students, the school and the wider Lincoln community.
"Support for Lincoln High School students, and the school's community and staff are the most important things right now."
Lincoln High School has put in place a number of welfare initiatives to provide support, and the Ministry of Education's Traumatic Incident Team has been in touch with the school and offered further help.
"We will keep in touch with the school over the next few weeks and supply any other support the school requests," a Ministry spokeswoman said.
Martin had been suspended from his job after his arrest and was not permitted on school grounds.
The board of trustees accepted his resignation, with immediate effect, on January 24, and he is no longer employed by Lincoln High.
Martin was not at his Canterbury home today, and no longer features on the school's online staff list.
Teachers Council director Dr Peter Lind said Martin's case was being treated "very seriously".
After he's been sentenced at the district court, all of the evidence including the judge's sentencing notes can be used in any disciplinary hearings.
Martin would be referred to the Teachers Council complaints assessment committee which acts as prosecutors if the case goes to the disciplinary tribunal, Dr Lind said.
The Teachers Council website shows that previous sexual misdemeanour or sexual abuse cases usually result in the offending teachers having their registrations cancelled and being banned from ever teaching again.
A former pupil at Lincoln High was stunned to hear of Martin's fall from grace, given he was "such a cool teacher".
He would always play in the annual teachers versus students touch rugby game and even went on an exchange trip to New Caledonia in 2011.
Pupils ahead of last year's end-of-year prizegiving ceremony were told to remove any mention of Martin, but were not told why, the ex-student said.
When they started to hear of Martin's crimes, they were "shocked".
"It's quite hard to believe," the former pupil said.
"He was in such a position of power and to breach that trust is unforgivable.
"I really feel for his family, not to mention his victims. Some of them won't even know they were filmed, and still won't know."
- APNZ