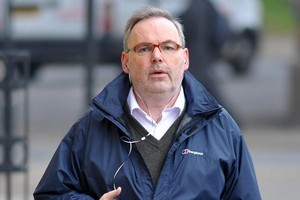 Malcom Webster was found guilty of murdering Briton Claire Morris in a staged car crash in 1994, and attempting to murder his second wife, Aucklander Felicity Drumm in New Zealand in 1999. Photo / supplied
A man who murdered his first wife and tried to kill his second wife in New Zealand has been struck from the nursing register in England.
Malcolm Webster, 53, has been jailed for a minimum of 30 years for murdering his British wife Claire Morris in 1994 before staging a similar attempt to kill his New Zealand wife Felicity Drumm.
The BBC reports that the Nursing and Midwifery Council panel has found Webster's fitness to practice was impaired and he has been struck from the nursing register.
Webster was found guilty in 2011 and sentenced in the High Court at Edinburgh to a minimum non-parole period of 30 years.
- APNZ