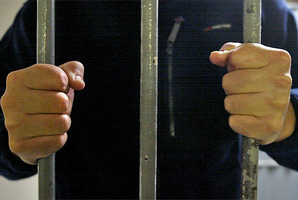 The family of a promising Kiwi rugby player who lost an eye in a brutal street attack is furious that one of the attackers has been given leave from prison to party with friends.
Babyfaced brute Christon Mackie was jailed in Scotland for six years in 2010 for assaulting Aparangi Hemara.
However, it is understood the 22-year-old offender is being prepared for release and could be out in less than a year.
According to Scotland's Daily Record newspaper, Mackie has been treated to a string of trips out of Castle Huntly open prison, near Dundee, to visit Aberdeen, the city in which he and his brother, Aaron, 21, kicked and punched Hemara in a violent frenzy.
The younger sibling was also given a six-year jail term for his part in the assault.
Mackie posted a picture of himself on Facebook this week which shows him larking with mates during a Halloween party at a trendy Aberdeen nightclub.
The victim's outraged sister, Karena Hemara, told the Herald on Sunday that Aparangi, who has moved to Western Australia with his wife, Elizabeth, was still too upset to speak about the 2009 attack.
"We are far from pleased that this guy is being allowed out for trips and talking about getting released early."
Another source close to the victim told the Record that Hemara, 29, would be enraged by the news. He lost an eye following the attack and was forced to quit the sport he loved.
According to a jail insider, Mackie has been bragging to fellow inmates about how he is due to be released in less than a year.
The Scottish Prison Service said it did not comment on individuals.