Skype conversation recorded allegedly by ex-Black Cap seen as crucial piece of evidenceby British police.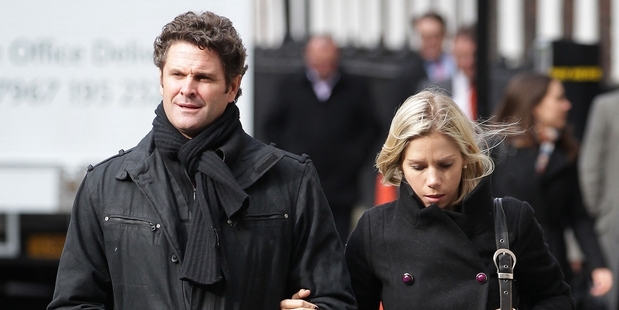 A recording of Lou Vincent and Chris Cairns' friend and former lawyer Andrew Fitch-Holland discussing match-fixing is looming as a crucial piece of evidence for the London Metropolitan Police.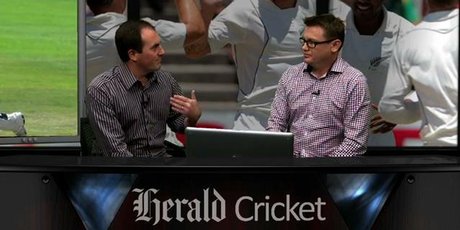 The exact details of the recording, taken before Cairns' successful 2012 defamation case against former Indian Premier League impresario Lalit Modi, are unknown.
During the conversation, Fitch-Holland sought a character reference for Cairns, his client, ahead of the libel lawsuit in the High Court at London.
The recording also seems to have Fitch-Holland agreeing to Vincent's assertion that a particular game in the Indian Cricket League (ICL) was fixed.
Vincent, Cairns and Daryl Tuffey, the former New Zealand internationals facing claims about involvement in fixing, all played in the ICL, for the Chandigarh Lions.
Cairns and Tuffey have strenuously denied the allegations and vowed to clear their names.
Fitch-Holland was arrested by British police in March on suspicion of perverting the course of justice. He was released on bail, before being re-interviewed last month, when it is understood the recorded evidence was put to him.
His lawyer, Tony Wyatt, last night confirmed the existence of the recording and said that, if misconstrued, it could be seen as incriminating.
The conversation took place over Skype and was recorded by Vincent, Mr Wyatt said.
"Mr Fitch-Holland obviously accepts it's him on the call. He accepts that everything on the call is accurate.
"What he told the police in the interview is effectively that any way [the call] seems incriminating is because he and Mr Vincent are talking at cross-purposes.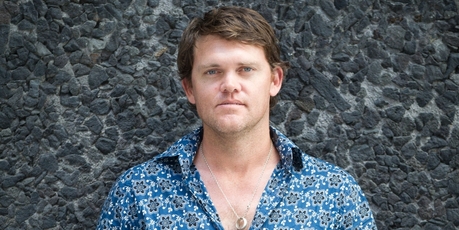 "There's a point in the call which is deemed to be incriminating. He's speaking about making a statement saying, 'Nothing is wrong with the game', where Mr Vincent makes the point that 'It's not true'."
It is understood that at this point, Mr Fitch-Holland appears to agree with Vincent.
Mr Wyatt said the confusion was because Fitch-Holland was trying to say he knew the game was crooked because of corruption on the part of Indian and Pakistani players, but the "Western" or Southern Hemisphere players were clean.
"This is why they seem to be at cross-purposes," Mr Wyatt said.
"What [Fitch-Holland] was dealing with was merely the 'Chris Cairns' element of the game.
" That's where there seems to be a breakdown between the two of them and if you listen to them carefully they are constantly talking over one another, or, more accurately, Mr Fitch-Holland is constantly talking over Mr Vincent because he can't seem to stop himself speaking.
"He doesn't seem at any point to be listening to anything that's said back to him and my experience of Andrew Fitch-Holland is such that that is not a surprise.
"The position that's taken is that everything said on there is said. There's no dispute to the accuracy of the recording, it's all about context."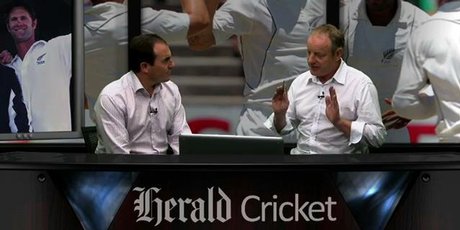 The Herald emailed Lou Vincent to inquire about the recording but both his fiancee Susie and lawyer Chris Morris replied to say Vincent could not discuss the matter. "Lou doesn't want to make any comment about this at the moment," Mr Morris said.
Mr Wyatt questioned the motivation for the recording.
"It seems strange to us the recording has been taken were it not for somebody preparing a bargaining chip further down the line," Mr Wyatt said.
"A recording's been taken, regardless of the context, in hope that should something come up down the line here's a way to pass off and get a bigger fish. Chris Cairns is a bigger name than Lou Vincent and it does seem to be a very cynical act on his part to have recorded this back then in what was a fairly standard Skype conversation.
"When Mr Fitch-Holland was assisting with Chris Cairns he had no reason to doubt Chris Cairns was telling him the truth that there was nothing on in the game. So by asking someone to confirm nothing was going on in the game from Chris Cairns' point-of-view, he would maintain there's absolutely nothing wrong or unlawful with that."