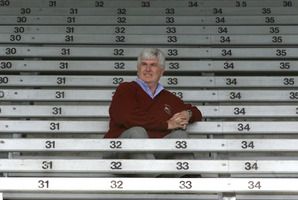 Black Caps coach Mike Hesson has accepted John Parker's apology for comments made in a document about the sacking of former captain Ross Taylor.
In a written statement, Parker confirmed that he was not aware of any facts that could support inferences contained in "The Taylor Affair" that Hesson had been dishonest, improperly motivated or acted in a manipulative way with respect to his actions as head coach of the Black Caps.
Hesson accepts Parker's assertion that he did not intend to discredit him and is grateful to have received his apology.
"My family has found dealing with this matter pretty stressful and there is no doubt that it has been an unnecessary distraction during the preparations for an important few months ahead," a statement said.
"I am very happy that it has now been resolved and we can all head to England focussed on the task of winning cricket matches."
It follows a similar apology to captain Brendon McCullum earlier this week after the skipper started legal proceedings.
Hesson sought legal advice but hadn't begun action, however Parker's apology has put an end to the matter.
- Newstalk ZB/nzherald.co.nz