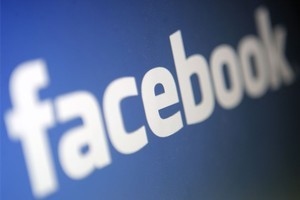 If you're checking your Facebook page today, have a look at how many friends you have - fewer than 124 and the average Facebook user in New Zealand is more popular than you.
A survey by UMR research has found the average Facebook user in New Zealand has 124 friends - but that term should be applied loosely.
Seventy per cent of respondents were friends with people they had not seen since school, and 35 per cent were friends with people they had never met in person.
And chances are the 124 figure will seem either large or small, depending on your age.
Respondents aged 18 to 29 had an average of 213 friends, while those aged more than 60 only had an average of 44.
UMR research director Gavin White said because Facebook now cuts across such a wide section of society, there would be inevitably be divisions in activity between age and other groups.
The survey was based on a sample group of 1000 New Zealanders aged 18 and over, and questioned the 687 respondents who used the social networking site.
If the survey had included those younger than 18, the average would likely have been pushed up, he said.
And although Facebook's policy is that users have to be at least 13 years old to establish a profile, 29 per cent of those surveyed were friends with someone under the age of 13.
Martin Cocker from Netsafe said there were a range of risks posed by the use of Facebook by young people, from sexual predators through to inappropriate content or conversations.
"There's no age verification system that will work well enough to stop young people using Facebook. And they do actively try to discourage or remove children, but of course they have 500 million users, and clearly they're not finding that many of them."
Just 14 per cent of those surveyed were Facebook friends with their current employer, but Mr Cocker said people needed to think in a wider sense about that apparent concern for their privacy.
"You should be wary about what you put online, because these sites are so public and there are so many links to links that you might find you are being portrayed in a way that you don't like."
A report by a Google researcher on social networking last year noted that Facebook users care about privacy but underestimate the size of their audience when using the website.
While in reality people have four to six separate groups of friends with fewer than 10 people in each, the combination of friends and acquaintances into one group could create privacy issues.