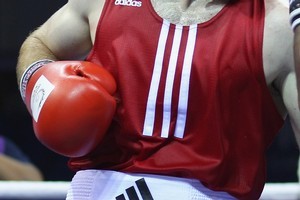 New Zealand lost another boxer at the Commonwealth Games in New Dehli today when light heavyweight Reece Papuni was beaten by a comfortable points margin.
Cantabrian Papuni went down 2-7 against Northern Ireland's Thomas McCarthy in a quarterfinal bout in the 81kg division.
That leaves 18-year-old Auckland super heavyweight Joseph Parker as the only survivor from the six-strong New Zealand boxing squad.
Parker is due to fight a quarterfinal tonight against Tariq Abdul Haqq of Trinidad and Tobago.
Papuni struggled to find openings against the taller McCarthy, who picked his moments to land his punches in building up a 5-0 lead after two rounds.
In a bid to close the gap, Papuni went on the attack from the start of round three and did have the consolation of getting on the board.
- NZPA