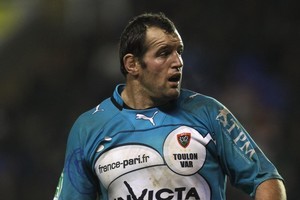 The All Blacks are on the right track if they are prepared to pick Carl Hayman for the World Cup, as is claimed in a report in today's New Zealand Herald.
Rules are made to be broken, and the New Zealand Rugby Union are already experts in that field.
No one will care how the All Blacks win the World Cup or thank them for sticking to their residency rule if - for example - the front row looks shaky because Hayman isn't there. History won't care a jot for the fine print. The commercial realities of running rugby in this country won't give the NZRU an even break on any point of order either, and winning the World Cup may have a massive effect on the game's future.
Owen Franks is the best young tight forward in world rugby, so the All Blacks are on to a tighthead winner there and Hayman would give them an awesome arsenal in the position.
People question whether Hayman's form in Europe has been good enough. That's something for the selectors to answer but I'd trust his past deeds.
He'd also add a lot of inside information.
Deliberately excluding any player from the World Cup squad would be a shot to the foot.
Whether anyone likes it or not, the battle to win the Webb Ellis has become the be all and end all of world rugby, and New Zealand fans deserve to be represented by a truly representative team, not one framed by particular policies of the current administration. Hayman has to be in the frame, and Nick Evans should be considered as well.