For a country where hundreds of cities are yet to open their first cinema, it's astonishing to think China is already the world's second largest movie market, writes Alexander Speirs.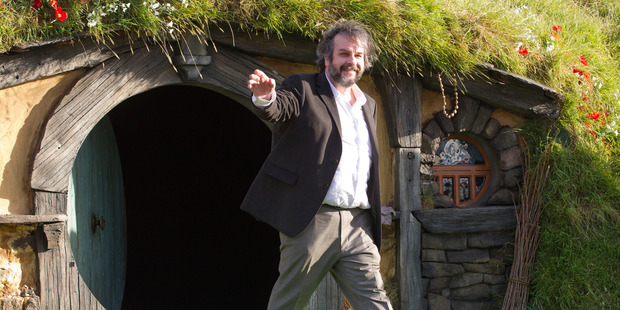 Five new cinemas are being opened every day in China as its Government seeks to continue riding a wave of growth. At the heart of the burgeoning Chinese film industry is Beijing, where 60 per cent of domestic films are produced.
A state-backed media firm has announced a US$800 million arts and entertainment hub set which will include film production facilities. Dubbed the "Beijing Freeport of Culture" it will better position China as an international destination for movie production.
Later this month Beijing will play host to its third annual International Film Festival with a number of prominent New Zealanders expected to be in attendance, including leading entertainment lawyer Michael Stephens, David Gibson from TV production firm Gibson Group and Martin Baynton, partner in Sir Richard Taylor's Pukeko Pictures.
The three will probably also be on the guest list for a major film forum to be hosted in Beijing later this year - with rumours Sir Peter Jackson will feature in some capacity.
Meanwhile, a group of investors has launched Beijing Hollywood to establish a platform for the exchange of skills and collaboration with international film companies including those from New Zealand. Austin Feng, founder of NYSE-listed Ambow Education, is one of the leading figures in the Beijing Hollywood group which aims to initiate a significant push for the private sector to help grow the domestic film industry.
"Initially the Government can drive something like this but it wouldn't be run 100 per cent commercially. Instead the private sector is being left to drive this with appropriate government support."
The movement has lofty visions for where the industry could go, Feng says. "From a movie perspective, China may take up to 30 per cent of world production".
Tony An of Burnham Financial Group is supporting the concept by seeking investment opportunities.
"China's movie industry is still in its infancy Even though the market is big, it really needs an infusion from Hollywood. Technology, education and a deeper understanding of the movie business is needed to move it to the next level.
"We're looking to build strategic partnerships with local companies and build a reputation with the big firms globally. The huge demand from the Chinese is the driver and motivation to build a successful industry and grow it in a healthy way."
In Los Angeles last year, China's now President Xi Jingping signalled his Government wanted to grow the industry. An agreement was reached granting a significant increase in market access to film-makers, increasing the foreign film quota by 14 for those in a premium format such as 3D or Imax. This represents a significant increase over the previous limit, which permitted just 20 international films to screen annually.
Those restrictions are just one in a series of moves to protect the domestic film industry. For instance, The Hobbit's China launch was delayed for at least two months while local blockbusters took precedence.
Cinemas are offered incentives to push Chinese films with performance-based bonuses directly tied to the proportion of revenue earned from domestic films.
The response from Hollywood has been to seek increased co-production ventures with Chinese studios. "We need foreign partnerships to take our industry to the next level and satisfy the demand from the local audience," says Hong Kong director Ken Lo.
Best known for going toe-to-toe with the likes of Jackie Chan and Steven Seagal on the big screen, Lo is set to take on the post-production market at a purpose-built studio, which will be the second largest in Beijing when completed this year.
"For much of the last 20 years the 'Chinese' movie business has been based in Hong Kong, now it's Beijing. The opportunities are surging upwards every year."
In 2012, China ranked second in global box office figures for the first time, with sales of US$2.7 billion trailing only the US with US$10.8 billion domestic revenues.
At a time where the US market has largely stagnated, China's take represents growth of 36 per cent from 2011.
The rise of Beijing Hollywood is likely to see considerable incentives offered to attract US studio bosses to China. If New Zealand is smart it can also leverage the explosion in the China movie business.
The importance of Chinese film consumers is set to grow increasingly important.
By 2015 annual box office revenues are predicted to rise to US$5 billion, which will consolidate China as Hollywood's largest export market while fuelling demand for further domestic production.
Opportunities in the Chinese film sector have drawn significant international attention and investment. DreamWorks Animation announced that they would invest US$3.1 billion to establish an animation studio and entertainment complex in Shanghai known as the Dream Centre. The complex is projected to open in 2016 with co-production beginning immediately. DreamWorks anticipates the studio to begin sole production the following year with a target to be producing three feature films for the global market every year.
Film-maker James Cameron has already launched himself into China with 3D content heading the agenda. "The beauty of it is that in rural China you've got theatres that might be the first theatre people attend in their lives and it's a digital 3D theatre. They are skipping the 20th century and going straight to the 21st."
That appetite for 3D content has exploded in past years. Of China's 7000 cinemas, 5000 are 3D capable and that figure is growing. In 2008 just two 3D films were released in China; that rose to 30 in 2012 and accounted for 46 per cent of box office revenues.
Cameron's 2012 3D re-release of his 1997 blockbuster Titanic was the highest grossing film in China last year, drawing US$145 million and accounting for more than half of the international box office sales.
"The future of entertainment is 3D and we believe that the future of 3D is right here in China," says Cameron.


At the movies
• 60 per cent of China's domestic films are produced in Beijing
• US$800m arts and entertainment hub to be established
• 14 film increase in foreign film quota allowed by Chinese Government
• US$2.7b China's box office take for 2012
• 7000 cinemas in China
• 5000 of those are 3D-capable