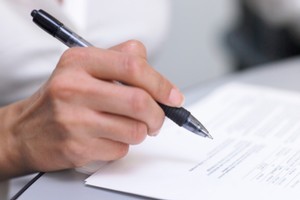 The flexibility and versatility of e-paper has just increased with the i2R e-Paper recently unveiled by Taiwan's Industrial Technology Research Institute (ITRI). The new e-paper is bendable and re-writable; recent estimates suggest it can be wiped and re-written up to 260 times. The e-paper could reduce wastage created by short-lived paper usage for items such as posters and other forms of advertising.
Despite the apparent boom in eco-design, these practices do not develop over night; they often call for more than a little patience. An example that reflects time as a key component in creating green design is the patient gardener project by VisionDivision. Ten cherry trees have been planted in a ring and over time they will be bent, twisted and grafted to create a two-storey space for people to share and enjoy.
Data garden is an abstract approach to music distribution that synthesises music, art and green-thinking. The project acknowledges that digital music distribution has less impact on the environment than its physical counterparts such as vinyl records and CDs, but also acknowledges our innate desire to own objects. Their solution: plant-able music. Find out more from their website.
Via Inhabitat.