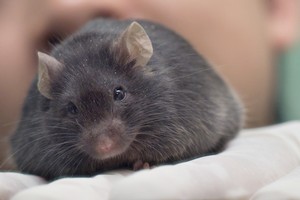 A new Europe-wide initiative called AXLR8 aims to eventually eliminate the use of animals for testing undertaken by some of the major drug companies. With alternatives such as embryonic stem-cell tissue testing and robotic drug screenings, there is increasingly less evidence for the need for live animal testing.
A unique publicity stunt has begun in Sweden that will see Fredrik Hjelmquist transform himself into a human jukebox in an effort to promote a wireless sound system that his company Pause has developed. Hjelmquist has swallowed the device and people will be able to select which songs plays from inside his stomach via the website. You'll just need to brush up on your Swedish.
South Korea has launched a nationwide campaign that it's calling a "war on dementia". As one of the fastest ageing nations in the world, conditions such as dementia and Alzheimer's disease are a major problem for the country. Children are receiving training to help them empathise with and assist sufferers of the conditions in an effort to remove the stigma often associated with these deteriorating diseases.