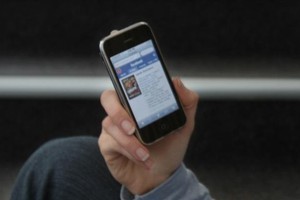 Hotels may be eliminating any unnecessary human interaction by introducing mobile phone "keys". Book, check-in and check-out all with the aid of your trusty smartphone.
While you're at it, have you thought about checking in to a modular, prefabricated hotel that is low-maintenance and designed to be energy efficient? If you're passing through Spain in the near future, it might be possible to stay in one such hotel - but with all the beautiful European architecture elsewhere, would you even want to?
Speaking of which, Spanish naming conventions might be on course for a change.
At present, children receive two surnames with their father's taking prominence. Now, their names could simply follow alphabetical order unless otherwise dictated by the parents. This gives the mother's surname a look-in for the prime position.
Finally, the thought-police have reared their heads and put out a call for any suggestions scientists may have to assist with plans to modify the chemical pathways of US Air Force members. The aim is to prime the airmen for active service. In addition to this, any assistance in dulling the minds of the enemy will also be welcomed.