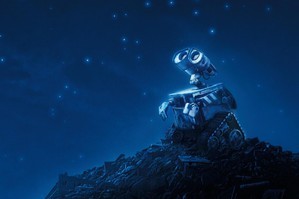 If you loved Wall-E, or even tolerated the Furby craze you'll be pleased to hear that Nao - the first robot capable of displaying emotions - has been created at the University of Hertfordshire.
On that note, there's still a place for the past in the future as these classic Rock 'em Sock 'em robots with a modern twist show. Instead of potentially RSI-inducing mechanisms, this version of the game has opted for motion control.
And speaking of motion control, new therapies could be one day available to those who suffer from spinal injuries. A recent success in regenerating spinal nerves in mice could lead to the same being possible in humans.
This might be the last thing you want to hear, but you might soon be able to walk into a pub or restaurant in the UK and receive literature on the calorie content of the drinks and meals. The Food Standards Agency is trialling the change in 20 restaurant chains.