After FPV relaunch Ford gives ST makeover to Fiesta and Focus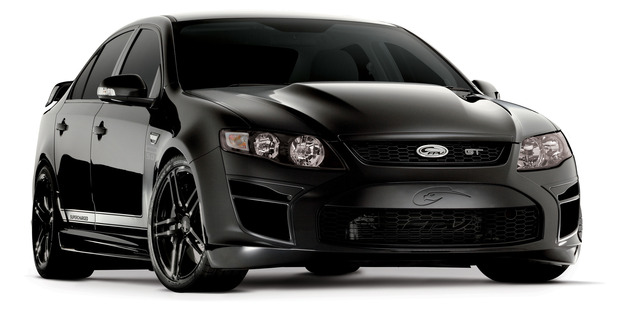 Although Ford Australia looked over its FPV operations late last year there are no plans to extend the range beyond the currently available Falcon sedans and ute.
Production began in 1967 with the XR GT through to the 1992 EB GT, on to the current GT-P and, until last year, Ford Performance Vehicles were built by Australian company Prodrive. But, in August last year, Ford Australia took over the engineering, manufacture and marketing of the brand.
The FPV line was relaunched in January this year with engine production moved to the Geelong engine plant with full vehicle assembly at the Campbellfield plant.
Asked if Ford plans to expand the range to include such models as the mid-size Focus sedan, company president Bob Graziano said at this stage the FPV brand would stay purely as Falcons.
"Instead, we're looking at extending the ST range in the other global products," he told Driven this week.
With the Focus and Fiesta receiving the ST makeover, there are now discussions on adding the newly launched mid-size SUV Kuga to the line-up.
Kuga's chief engineer, US-based Eric Loeffler, was at the Asia-Pacific launch in Adelaide this week. He's working on "refreshment" of the vehicle - due out globally in three years. Feedback from the launch had been that Loeffler should add a sporty ST version while already on his refinement list was lowering the manual liftgate height and reducing road noise.
Although the Kuga has improved road noise with specially laminated front windows and better door and window seals, Loeffler had first-hand experience of where to improve the vehicle. During the week-long launch, he had sat in the back of the press cars, answering media questions. "During the testing of the vehicle, I've usually sat in the driver's seat so it's been interesting sitting in the back and hearing different noises than you would in the front," he said.
Loeffler was also impressed with suggestions of adding personalised safety features to the Kuga's smart key, so drivers could request different functions, as such blind spot information.
Focus on this
Shelby - the American tuner best known for making the planet's sweetest Mustangs - unveiled its take on the hot hatch market at last month's New York Auto Show. The Shelby Focus, with the same two-litre EcoBoost as the stock Focus ST, adds big brakes, adjustable suspension, lightweight performance wheels and sticky tyres and a higher-flowing exhaust system. It will be limited to 500 cars this year.