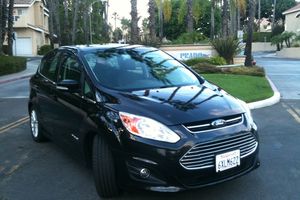 Is it just me, or does time seem to get exponentially faster the grayer the hair gets? Another year has apparently zoomed past us, and we can all spend the few weeks getting sunburned, eating and drinking too much, and risking life and limb on roads packed with motorists on a mission. Nek minnit, it'll be Christmas again.
It's been another suitably exciting year in the car world, with some of the most respected marques marking their territory in what is shaping up to be the ultimate alternative fuel grudge match. Ferrari, Porsche and Mercedes-Benz all showed what can be achieved in terms of performance while still giving the planet a cuddle - the next-gen Enzo, the awe-inspiring 918 and the Electric Drive AMG SLS, with enough power to shift continents, are all going to change the way the world at large judges hybrids.
Despite the fact that for most of my life I've dined heartily on petrol and there was a time when the mere mention of hybrids and electrics would send me into a disbelieving rant.
But I can't help but be excited about where this technology is leading. The early hybrids have been and gone, the cars are getting better, the bugs being worked out and they're now actually quite good to drive.
The clincher for mass-market adoption is when the quality and price of a hybrid are the same as a similar petrol-powered machine. Until that happens, it will be early adopters and environmentally aware people, such as our hemp-wearing friends down the hall at Element magazine, who lead the alternative fuel charge.
Realistically, the day is coming when the petrol-drinking internal combustion engine is a goner. Sad, but unfortunately true. It won't happen overnight, but then again, it won't be long before it's next Christmas.
Take care over the holiday break - drive carefully and watch out for idiots and those over-zealous bounty hunters in blue hats. Driven will be back on January 12.