Avensis, Corolla and Prius models are affected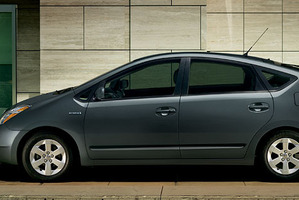 Toyota New Zealand is part of a worldwide 2.77 million recall to fix possible water pump problems and steering defects.
The steering shaft recall affects 1612 vehicles sold new in New Zealand, covering the 2002-08 Avensis, the 2000-07 Corolla and the 2003-09 Prius.
The water pump recall affects 816 earlier-model Prius vehicles sold new in New Zealand manufactured between June 2003 and April 2009.
An unspecified number of vehicles sold as used imports may also be involved.
In vehicles affected by the steering shaft recall, an abnormal noise or rattle may be heard if the shaft engagement has loosened.
In vehicles affected by the water pump recall, a wiring fault may cause the pump motor to stop working, leading to the illumination of warning lights on the instrument panel and, in the worst case, the hybrid system may stop working.
Toyota New Zealand General Manager of Customer Services Spencer Morris said the recalls are precautionary. There have been no reported accidents related to these conditions in New Zealand.
"Owners of vehicles affected will receive a notification letter and are advised to arrange to have an authorised Toyota dealer inspect their vehicle." said Morris.
"In the vehicles affected by the steering shaft recall, a new part will be fitted if required. In the case of the water pump recall, the part will be replaced."
Morris said inspections would take between one and two hours, and would be free of charge.
In the US, 670,000 Prius hybrids have been recalled and the steering recall affected 10 models worldwide, totalling 2.76 million vehicles.
The recall comes just a month after Toyota announced its biggest-ever single component recall, affecting 7.43 million vehicles to fix a faulty power-window switch. That callback was the industry's biggest single recall since Ford took eight million vehicles off the road in 1996.
A series of Toyota recalls involving more than 10 million vehicles between 2009 and 2011 damaged the firm's image, but it recovered and earlier this month raised its full-year net profit forecast to US$9.7 billion, citing solid sales.
Toyota has sold about 3.3 million Prius hybrid vehicles globally since the car went on sale in December 1997. The total number of hybrid vehicles it sold worldwide, including the Camry, was 4.6 million as of the end of October.