For Brian Ross there's rarely a dull day in his working life. Ross has been contracting for five years, which has seen him working in a wide range of organisations with very different demands, writes Diana Clement.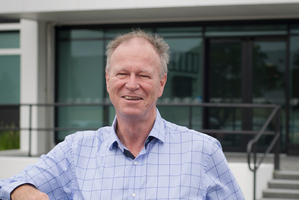 The chartered accountant gave up working for an employer because he wanted the stimulation that comes with working in different workplaces.
Contracting has pros and cons for both contractors and the organisation. It makes financial sense for businesses to keep the employee headcount down. What's more, they can contract in expertise when they need it and not pay the cost when they don't.
In striving to maintain competitiveness employers are looking at ways to cut costs - including contracting out specific tasks or roles and casualising the workforce, says Dr Jane Parker, associate professor of Human Resources Management and Employment Relations at Massey University.
Robert Half's temporary and project recruitment manager, Ronil Singh says that thanks to the knock-on effect of cut-backs during the recession contractors are being used to support employees who are becoming increasingly stretched as teams struggle to meet rising workload demands and manage business growth.
Singh predicts the temporary market will continue to gain momentum over in 2013 as increased business confidence drives further growth.
At the same time there is a changing perception of what a career is and how it can be built. Contracting isn't just about the money. It has made Ross more saleable by broadening his experience. "Working with a variety of organisations does extend your experience and you can draw on that in other roles," he says.
"I have worked in organisations with 40 staff and I have worked for (large organisations such as) Fletcher Building. It is good getting that mix of experience."
What's more, Ross learns something new from every organisation he works with.
Contracting can be lucrative. Contractors are often paid up to 25% more than a full time, salaried employee doing the same type of work, says Tony Wai, managing director of Crackerjacks Contracting. From that they do need to cover holiday pay, sick pay, KiwiSaver contributions and other employee benefits. Contracting has its downsides, which can be difficult to swallow for certain personality types.
For example, says Wai, contractors can feel lonely in an organisation. They may not be accepted as part of the team if they're not on the staff. "You are only working for a short period of time and this makes it hard to develop the long term relationships that you can get working full time."
Not everyone can cope psychologically with the idea that they could be out of a job when the contract ends. "You do need to be confident of your financial position because you might find you haven't got any work," says Ross. "That took a little bit of getting used to when I first started contracting."
The longest Ross has been without work was five weeks. More often than not he goes straight from one contract to the next.
Wai says that professional service contracts can happen very quickly. "Businesses searching for contractors are often pressured by time so they want to fill the position as soon as possible. After submitting your CV, it can be only a matter of hours before you are contacted for an interview."
Not every contractor wants to work 9 to 5, for 52 weeks of the year, however. Some people go contracting in search of that elusive work-life balance. They want to work around children or other family commitments, have time to travel or do their hobbies.
Whilst many contractors are rarely without work, it is necessary to consider what would happen financially if contracts dried up. Many contractors build this into their budgets and have an emergency fund. Ideally that should be able to cover three months' of living expenses.
Contractors can also apply for benefits between gigs. Work and Income treats contractors the same as employed people when it comes to stand-down periods. It may be difficult for some contractors to provide records of their earnings over a 26 or 52-week period, however Work and Income says that the Inland Revenue Department (IRD) can normally provide this verification to these clients in these cases.
Not everyone starts contracting voluntarily. Some contractors are made redundant from staff jobs and can't find another full-time position. Often it is because the person is getting older.
Wai says the good thing about contracting in that situation is that it is less age dependent.
"A firm that would not look at hiring an employee past retirement age for instance may be quite happy to hire a contractor of the same age for a short term project."
It's not uncommon for new contractors to contract back to their former employee. Once they have gained confidence they can move on to working for other companies. Or they may contract part time for some bread and butter money giving them the freedom to pick up better paid consultancy work.
Whatever the reasons for starting contracting, doing some planning can pay off. This includes having business cards printed, buying any tools that will help you, such as a home computer or work van, advertising and marketing services, and setting up bank accounts. Many self-employed contractors value having an accountant, who can give sage business, accounting and tax advice.
Contractors are paid and taxed differently and need complete an IR3 tax return each year. Usually they need to invoice the employer for their services and may have with-holding tax deducted from payments. If their annual revenue is over $60,000 a year they will need to be GST register.
The other side of the tax and accounting coin is that one of the big benefits of contracting are the tax deductions available. Contractors can tax deduct cost of the tools of their trade as well as the percentage of vehicle use that is related to the contracting.
Many contractors set up home offices, which become tax deductible. If the office is, for example, 10% of the floor space of the home, then 10% of costs such as power, tea, coffee, mortgage/rent, and maintenance become tax deductible. This can add up to a few thousand dollars a year.
Entertainment and marketing costs can also be deducted. If, for example, a contractor has meetings with other professionals in the industry, 50% of the drinks or meals they might have paid for personally in the past become business expenses.
The life of a contractor
* Contractors are often paid up to 25% more than a full time employee
* have the ability to be far more independent than permanent employees
* are free to develop their career in a way that suits their personal circumstances
* have less exposure to internal politics
* have the opportunity to experience different roles and broaden their skillset