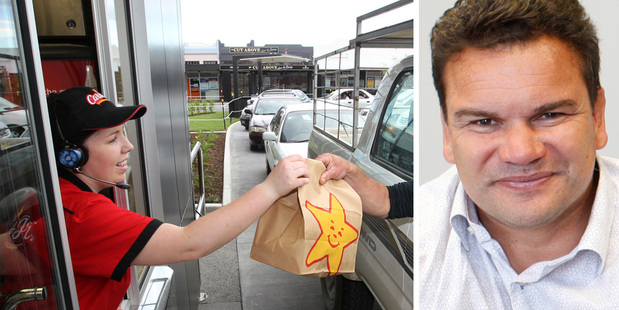 A company which helped set up a string of Carl's Jr fast food stores in New Zealand has taken a franchisee part-owned by former All Black Michael Jones to the High Court.
The details of the case were suppressed this morning by Justice Susan Thomas, who allowed media to report only that the proceedings were taking place.
In the action, a consultancy company called Retail Focus Group is seeking an interim injunction against Forsgren NZ at an Auckland hearing.
Forsgren NZ, a franchisee part-owned by former All Black Michael Jones, has the rights to open eight Carl's Jr stores in Auckland and already operates seven outlets in the city, including those in Glen Innes, Takanini, Henderson and Avondale.
Other Carl's Jr outlets are run by NZX-listed Restaurant Brands, which also operates KFC and Pizza Hut in New Zealand.
Retail Focus' website said the company worked with Forsgren NZ to develop "several new Carl's Jr restaurants".
"Retail Focus had total project management capabilities for this project, which included assisting with site procurement and negotiations, procurement and installation of internal operating equipment, operational management responsibilities, as well as the full build and interior fitout," Retail Focus' website said.
In a testimonial on the website, Forsgren NZ managing director Barry Forsgren said Retail Focus helped select sites, negotiate terms with developers and coordinate new sites.
"Together with retail focus, we were able to open two very successful Carl's Jr. restaurants", Forsgren said in the testimonial.
The interim injunction application continues today.