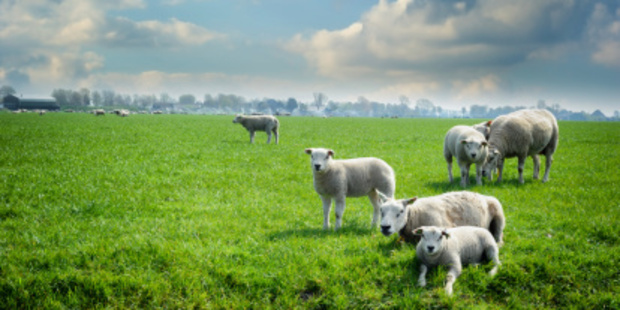 We've been the butt of sheep jokes for generations, but New Zealand's flock is in decline.
Dry conditions in the northern North Island and changes in land use in the South Island saw sheep numbers fall by 3.2 per cent over the 2013-14 season, Beef and Lamb New Zealand said.
Our total flock dropped to 29.8 million in the year to June 30, 2014, continuing a trend that started in 1982, when the sheep population peaked at 70.3 million.
The declining trend in sheep numbers has been mirrored in Australia, where the sheep population declined from 170 million in 1990 to an estimated 72.2 million this year.
Beef and Lamb's chief economist Andrew Burtt said the New Zealand decline since the 1980s had been driven by several factors, including conversions to dairying.
In addition, more sheep farms - particularly in the South Island high country - had been lost to the conservation estate. Urban sprawl, plantation forestry and viticulture were contributing factors.
However there had been significant productivity increases on New Zealand farms which meant farmers could get 20 more lambs per 100 ewes than they could in the 1980s.
Beef numbers have also been in gradual decline over the same period, although they gained by 1.6 per cent over the year - to 3.76 million.
Meanwhile, a pregnant ewe has been caught in a gin-trap after rustlers targeted flocks at Auckland's Cornwall Park.
Federated Farmers said it was "shocked, but unsurprised" by what happened, and called for tighter legislation to penalise those who carry out such crimes.
"As we're on the cusp of main lambing I was shocked that they had targeted pregnant ewes, but they [the rustlers] probably do not care," rural security spokesman Rick Powdrell said.
"The current law offers no deterrent. We've seen sob stories being rewarded with community service and a few dollars in reparations.
"This doesn't reflect the gravity of the crime or the likely suffering of an animal being slaughtered by a rank amateur." He described it as "bloody dangerous and stupid".
"At this time of the year a fair number of livestock are receiving animal remedies, as such, they are under a withholding period and until it clears their system should not be eaten."
- APNZ